Everything you're looking for in GRC Software.
Including the fun factor.
TOP FEATURES FOR COMPLIANCE & ISMS:
Try it yourself for 30 days free of charge, no strings attached
Being fully compliant does not mean that from day one all rules can and must be followed to the letter. Indeed, we know better than anyone that compliance must develop over time so that the organisation can fully accept it. Risk appetite forms the basis for the dialogue between you as compliance manager and the management about the freedom of movement within the legislation and regulations.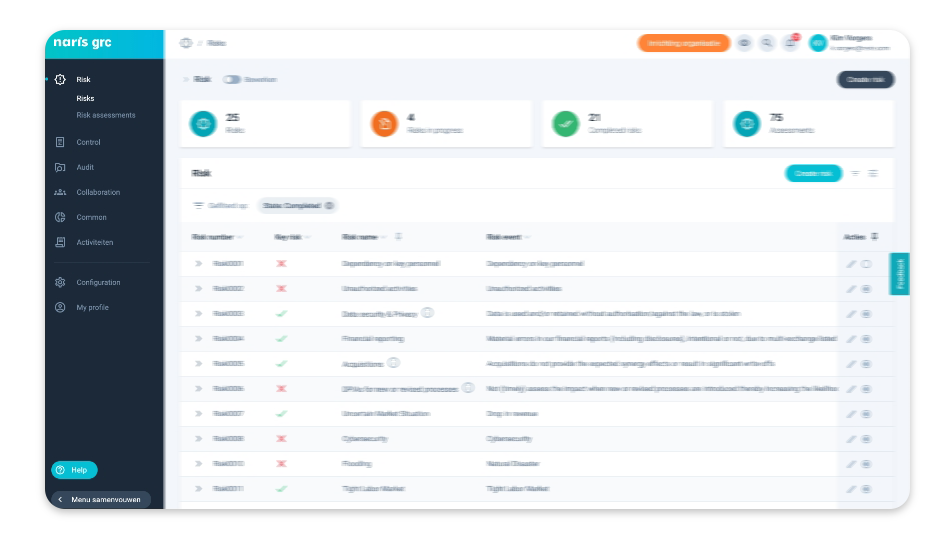 How Good is Your Framework?
The role of the compliance officer and CISO can be quite tedious. How do you translate a law into a practical approach? And what are the most important risks for your organisation? Our software enables you to test your framework against those of other organisations. This way you are not alone, and you have good reference material at hand.
Increase Awareness of the Organisation
How do you involve the organisation and take steps with regard to legislation and regulations? Self-assessments, the risk dialogue and incident management are three ways to involve the organisation and to increase the awareness of risks within the organisation. Based on accessible tools, employees are facilitated, and support is created for key risks, a very important aspect within compliance management.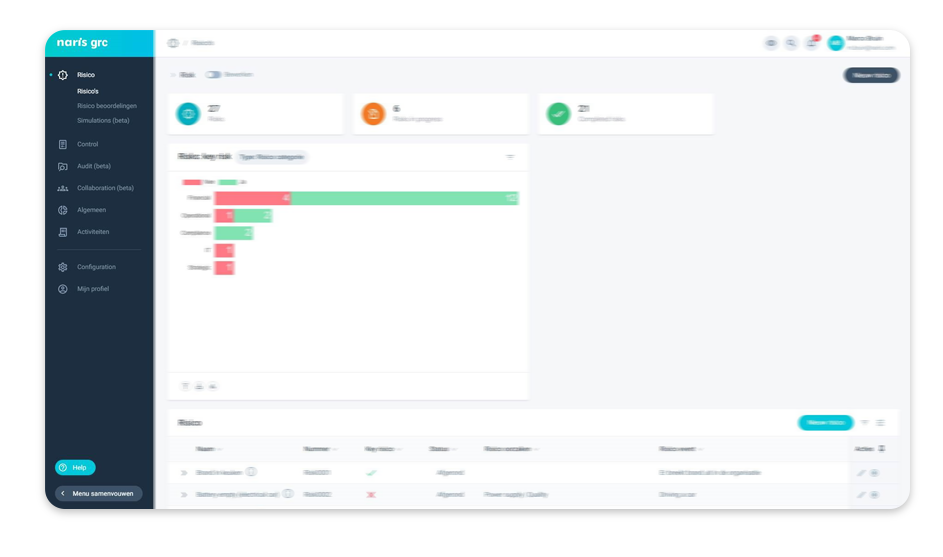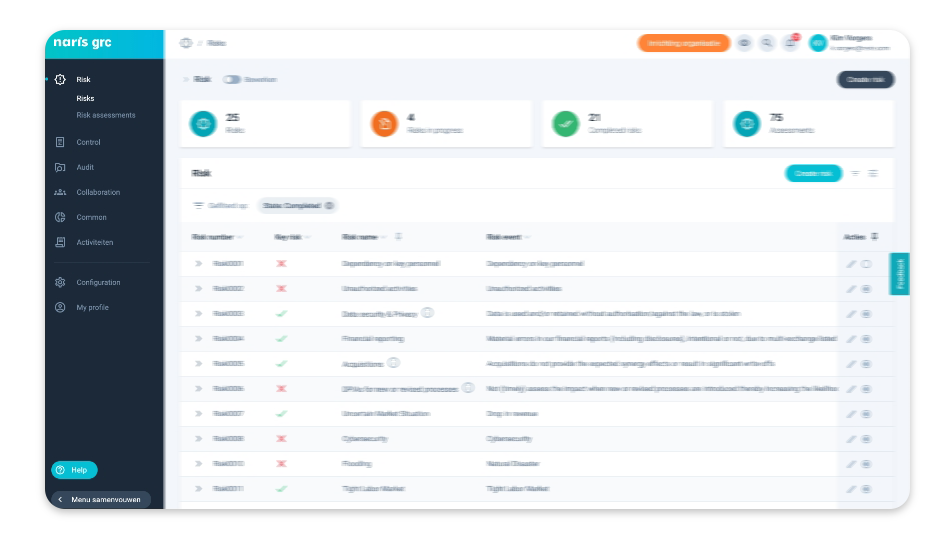 Always Ready for Internal & External Audits
Having to deliver documentation can cause moments of panic during audits. It turns out to be a 'treasure hunt' to get everything together. Facilitate internal and external audits through careful document management. This creates a clear overview and documents can quickly be made available upon request. This is also very important for recording and documenting evidence for mandatory audits.
Prevent Duplication of Work for the Organisation
With one control measure, you can comply with multiple standards. It is therefore wise to integrate different laws and regulations into a single set of controls. This also increases efficiency by preventing duplication of work. Moreover, it creates a focus on strategic risks and gives priority to necessary actions. This is how you move from rule-based to risk-based.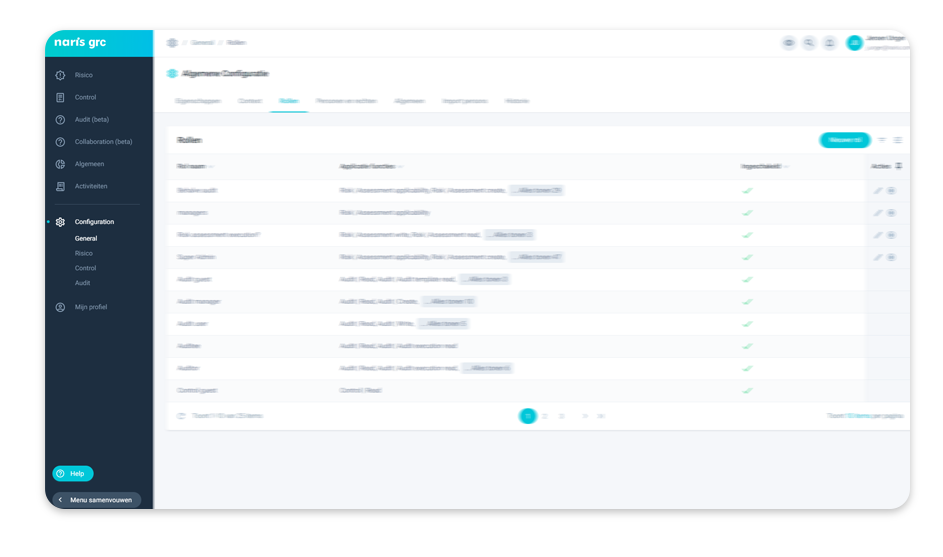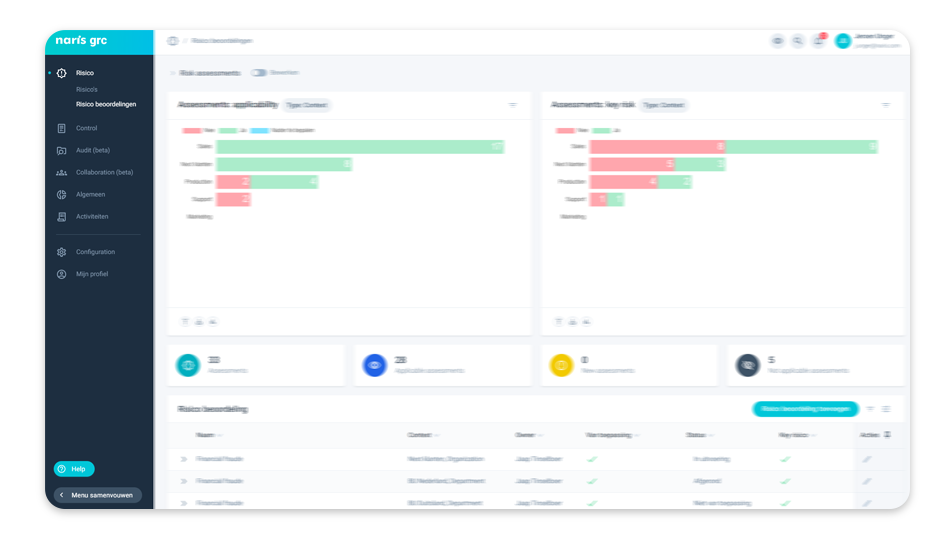 Integral View of The Organisation
In order to make the right choices, management needs steering information from the compliance manager. Thanks to tools such as the risk assessment matrix, an integral picture emerges of the non-compliant departments. This enables management to make well-considered choices regarding necessary (additional) investments in respect of subjects such as information security and privacy.
Try it yourself for 30 days free of charge, no strings attached