Everything you're looking for in GRC Software.
Including the fun factor.
TOP FEATURES FOR CONTRACT & INSURANCE MANAGEMENT:
Try it yourself for 30 days free of charge, no strings attached
An Accident Can Happen at Any Time!
Settling accidents can cost a lot of energy. It is essential that liability and claims are handled with care. The more efficiently this is done, the lower the costs will be. NARIS GRC helps to maintain an overview and to adequately monitor the settlement. This creates independence from insurers or third parties.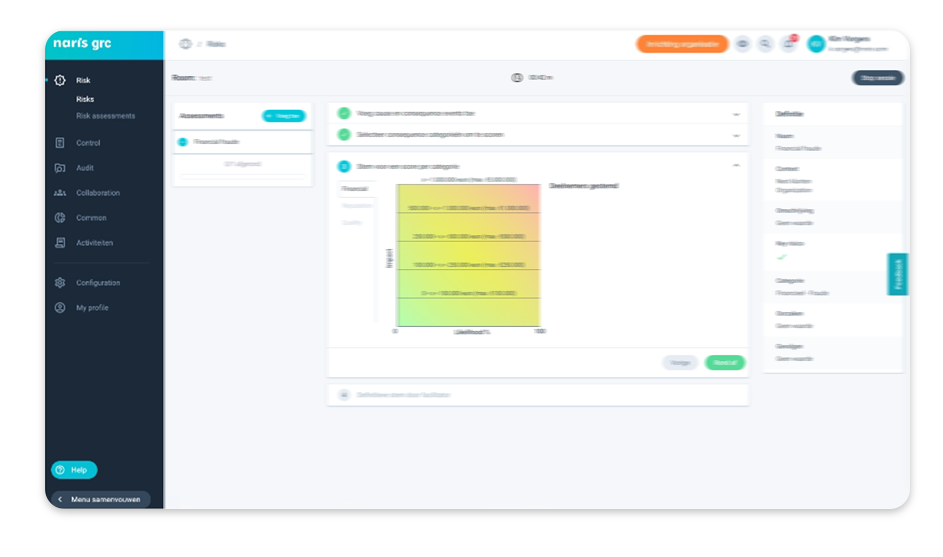 Damage as an Opportunity for a Positive Image
Preventing damage is a priority for many organisations. However, this does not always work. Damage is extremely inconvenient, but it only becomes a problem if the damage is not properly resolved. However, therein lies a unique opportunity to present yourself positively as an organisation. NARIS GRC provides insight and proactive communication.
Independence of the Insurer
Transferring the entire administration to a broker or insurer increases dependence on these parties and makes alternative routes complex. With NARIS GRC there is no conflict of interest with financial parties. This enables you to always make the best choice for the financial solution you seek.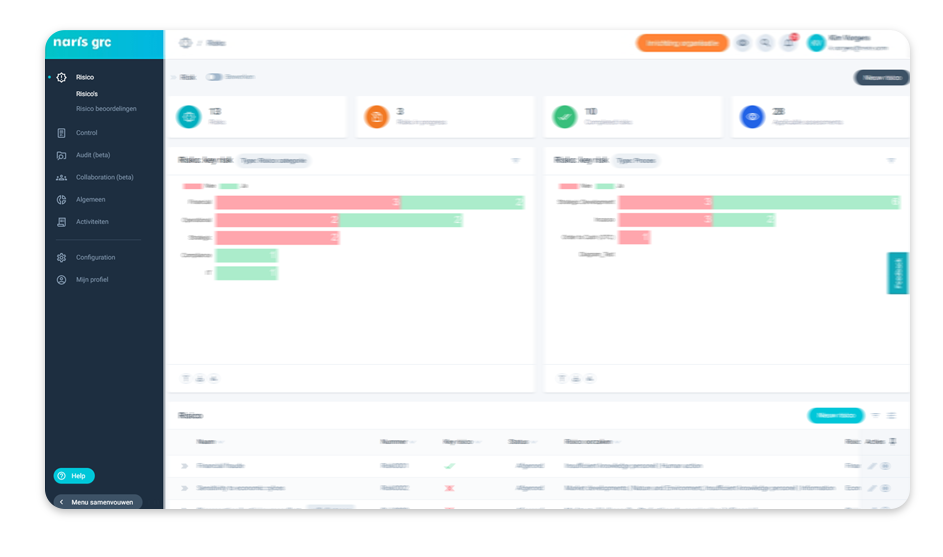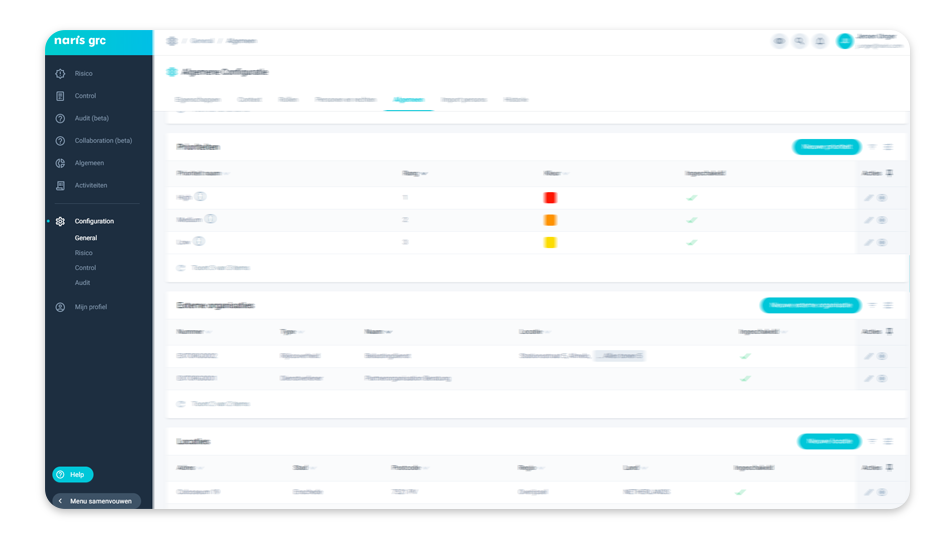 Adequate Supply Chain Management
In today's society, dependence on other companies is growing. Insight into your supply chain is essential for guaranteeing continuity to your customers. NARIS GRC ensures that you have insight into the contracts with your suppliers. It provides insight into the risks and measures that you can expect from your suppliers to prevent delivery problems.
All Insurance Policies in one Location
Are all of the organisation's assets and liabilities properly and completely covered? Insight into the insurance policies is essential to answer this question from administrators. NARIS GRC provides this insight and helps to keep these policies continuously up to date. In addition, agreements with insurers can be recorded so that nothing falls between two stools.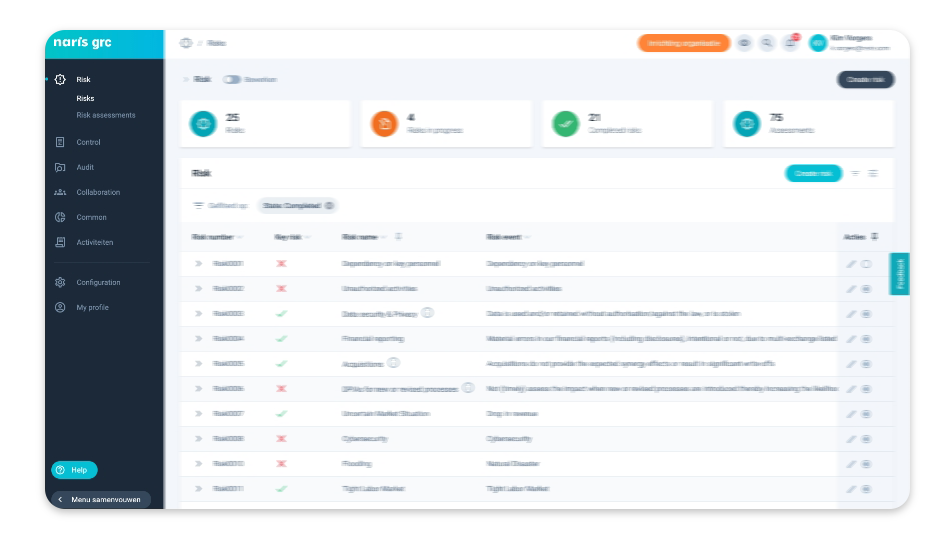 Try it yourself for 30 days free of charge, no strings attached