Risk management housing corporations
TOP FEATURES FOR HOUSING CORPORATIONS:
Try it yourself for 30 days free of charge, no strings attached
Governance, Risk and Compliance for Housing Corporations
Control pressure, stricter legislation and an accumulation of supervisors increase the need for professionalization for housing associations. This concerns the professionalization of business operations, for which the Three Lines Model forms a very suitable basis for setting up the Risk Control Framework. Support management, business operations and internal audit with an integrated GRC solution for housing associations.
With the NARIS GRC® software, the complete operation of the Three Lines Model supported.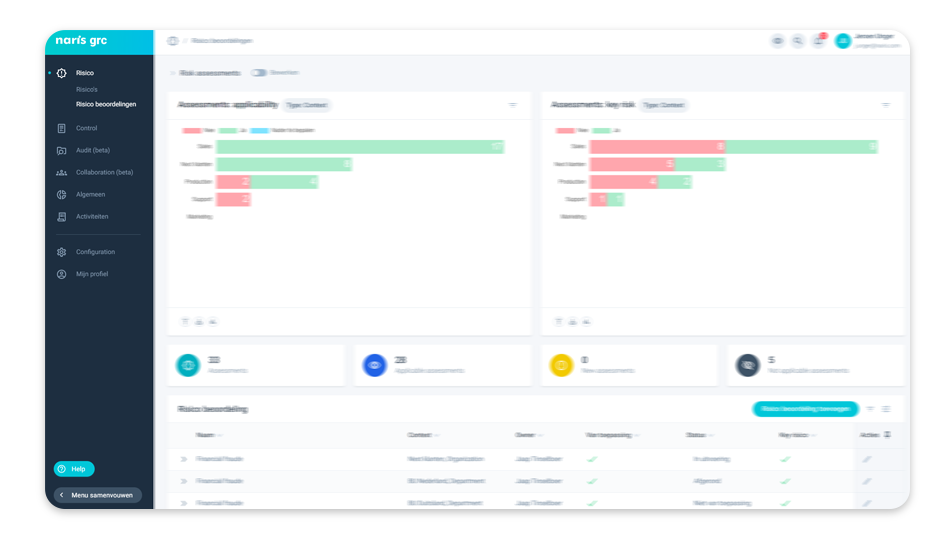 Demonstrable compliance with laws and regulations
Whether it concerns the Aedes Governance Code, MOV or other laws and regulations; the mandatory checks must be carried out within the housing corporation itself. GRC software supports these various processes, provides an integrated picture and gives insight into the actions that need to be taken.
Different supervisors (AW, WSW, Aedes) cause overlapping laws & regulations, effectively doubling the workload. Therefore, efficiency and the burden of proof are two focal points that many housing corporation need. Optimal efficiency is promoted by establishing one control and then linking it to different standards. In this way, the burden of proof can also be collected by one control at the same time.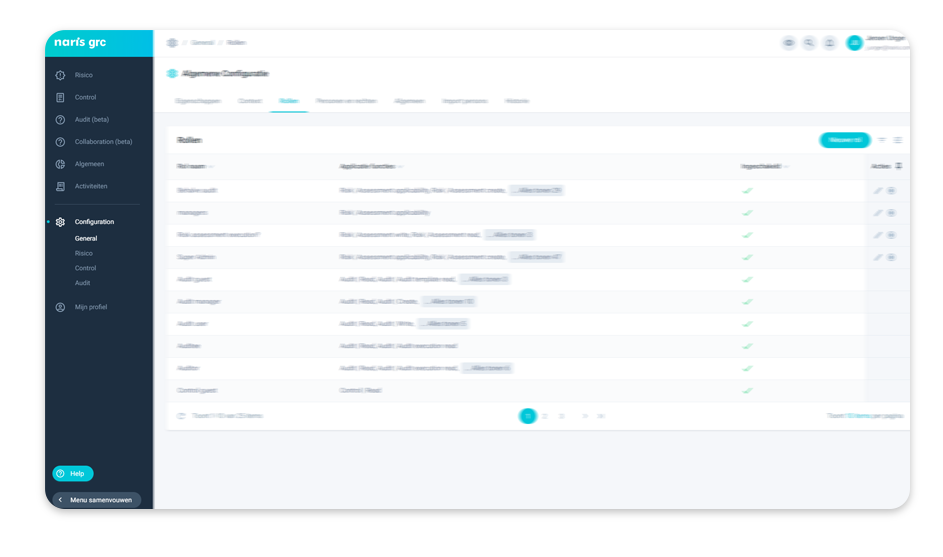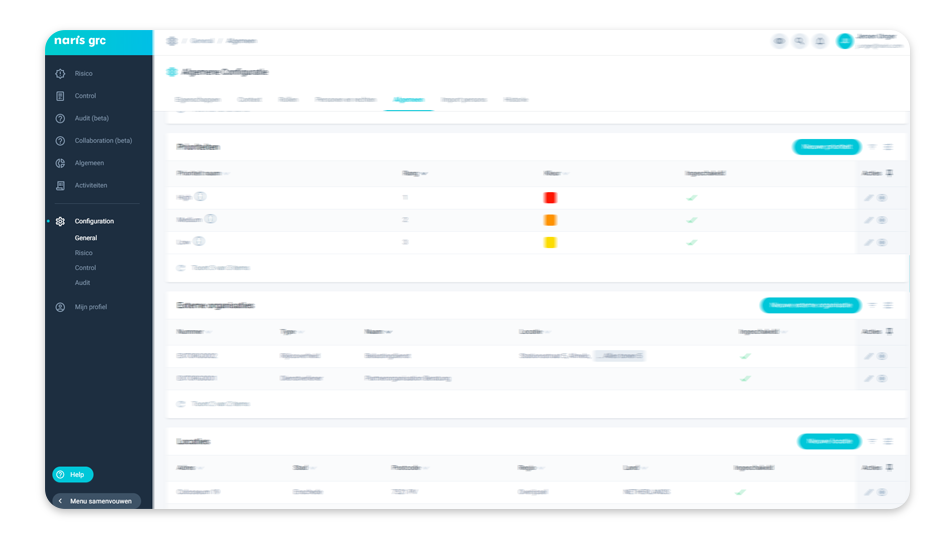 Getting started with soft controls
Involve the management of your housing corporation and easily collect information with questionnaires, self-assessments, a knowledge database and risk dialogues. Based on this information, immediate action can be taken and risk monitoring can be continued.
From rule-based to risk-based auditing
Connecting your audit planning to the strategy and strategic risks of your housing corporation is a very good move. Involve the organization in this process to then complete the PDCA cycle through the deployment and monitoring of the recommendations.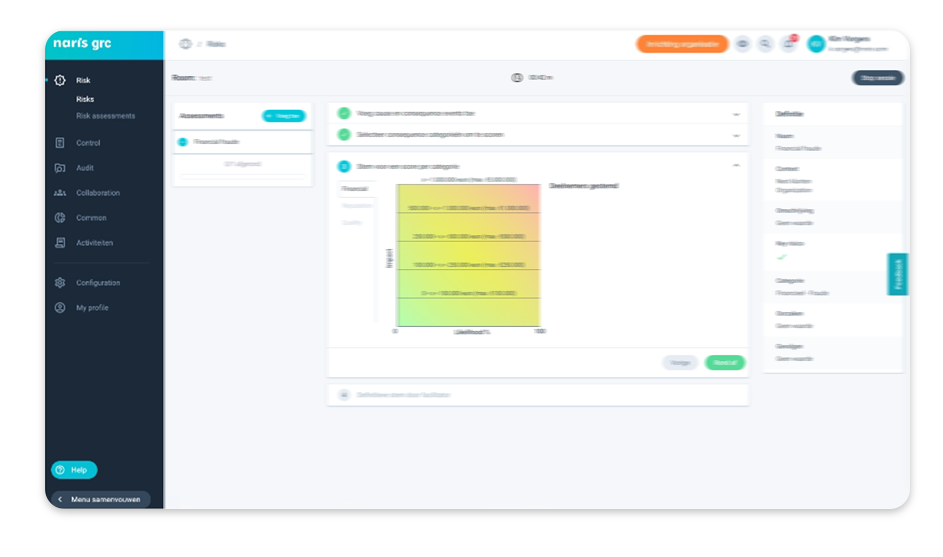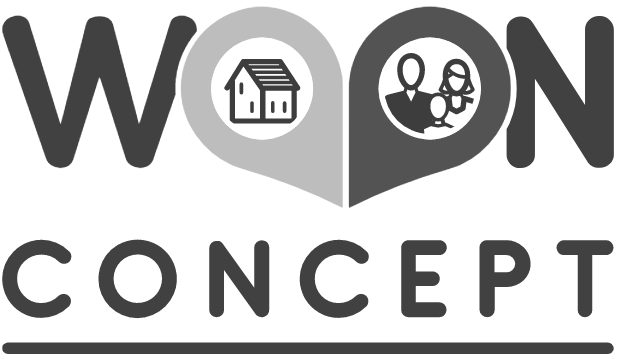 "The risk map works great! In the past, risk management was mainly about ticking off a list and done. Now it is negotiable. We act on the basis of four main objectives and eleven critical success factors. We let go of peripheral phenomena and focus on what is really important."
Operations manager Residential concept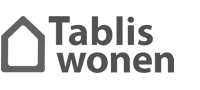 "It is often seen as just another little system that should help us work better. But actually you get the opposite through risk management. Not a system, but with awareness of what you are doing."

"Their risk management software is part of our framework in which the risks for our organization are recorded. This allows us to keep a better grip on the risks and to bridge the gap between line and management."
Interested ? We'll call you back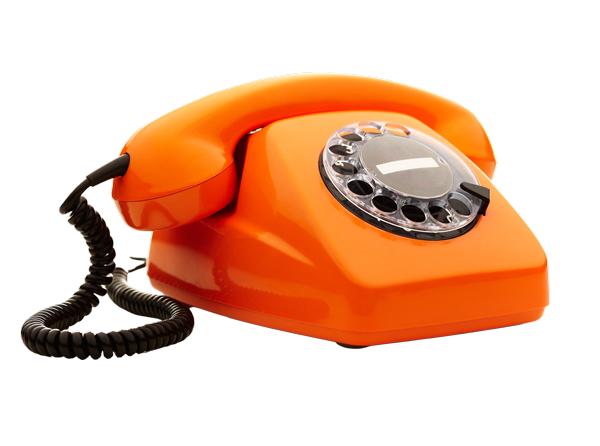 Inspiration for housing associations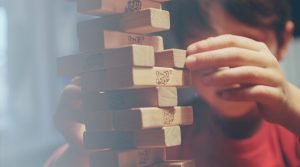 Topics for Discussion As a Governance, Risk and Compliance (GRC) expert, there are a number of discussion topics that are
Read More »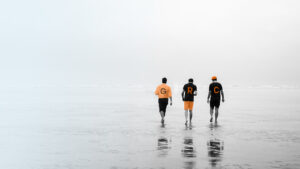 One of the most interesting statements I recently heard from the CEO of a large company was about the usefulness
Read More »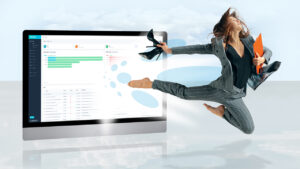 Today, NARIS GRC announces the launch of their fully updated – and expanded – Governance, Risk & Compliance (GRC) software.
Read More »