Everything you're looking for in GRC Software, including the fun factor
Try it yourself for 30 days free of charge, no strings attached
Connect all elements of risk management
Connect all GRC software components within your organization and easily create overarching management reports with NARIS GRC.
The system works web-based and is therefore accessible everywhere, with its own user rights. In addition, the GRC software offers a large knowledge database, so that benchmark and historical information is always within reach.
Curious about how the 7 modules of NARIS GRC work®? We explain them one by one for you below!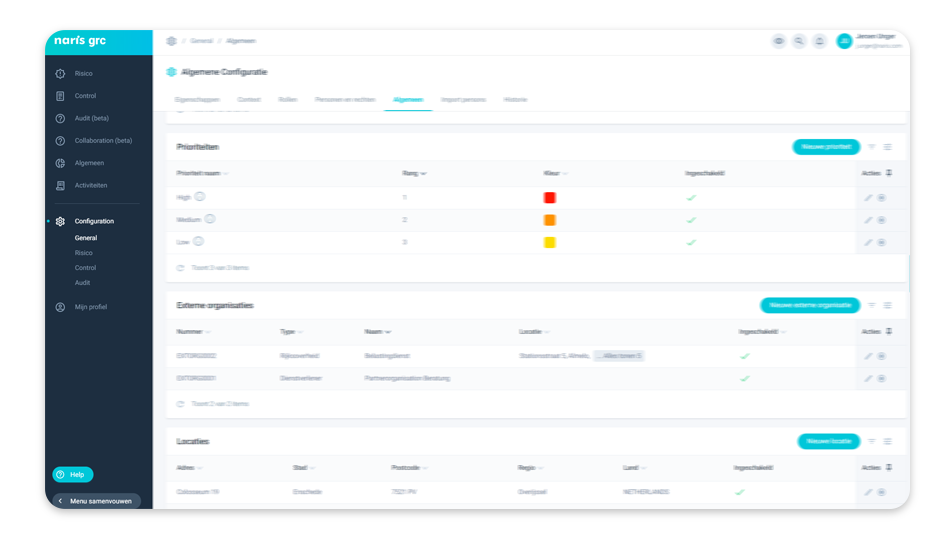 NARIS® Risk management helps you to collect all relevant risk information. You link risks and control measures directly to the most important objectives of the department and the organization. You will also gain insight into the improvements that are being implemented. This way you get a grip on risk management.
NARIS® Audit software facilitates risk-based auditing. Different roles and rights within the system support independent testing and auditing. Due to the combination with the NARIS® Risk management audits are directly linked to the risk profile of the organization.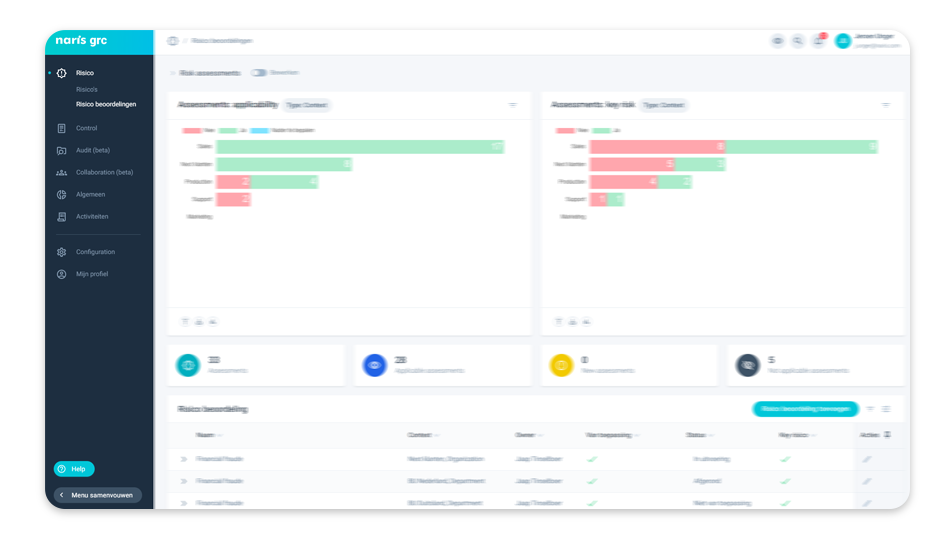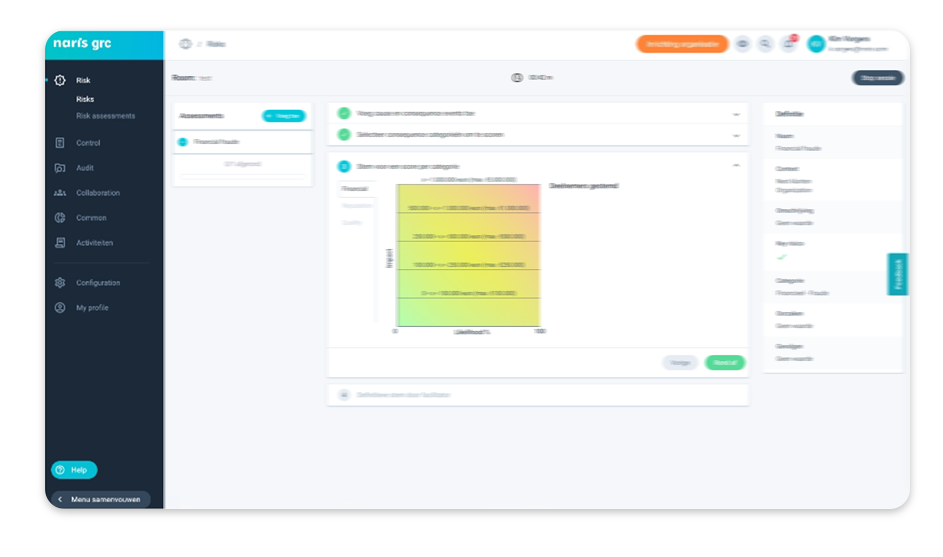 NARIS® Compliance ensures that you are in control. The software maps all standards, legislation and regulations and enables proactive management. You determine the target figures per standard yourself and generate clear reports.
NARIS® Incidents is web-based. This makes reporting incidents easily accessible: employees enter information from a smartphone, tablet or laptop. You can quickly generate analyzes and reports based on this data. You make trends visible and get a grip on risk factors.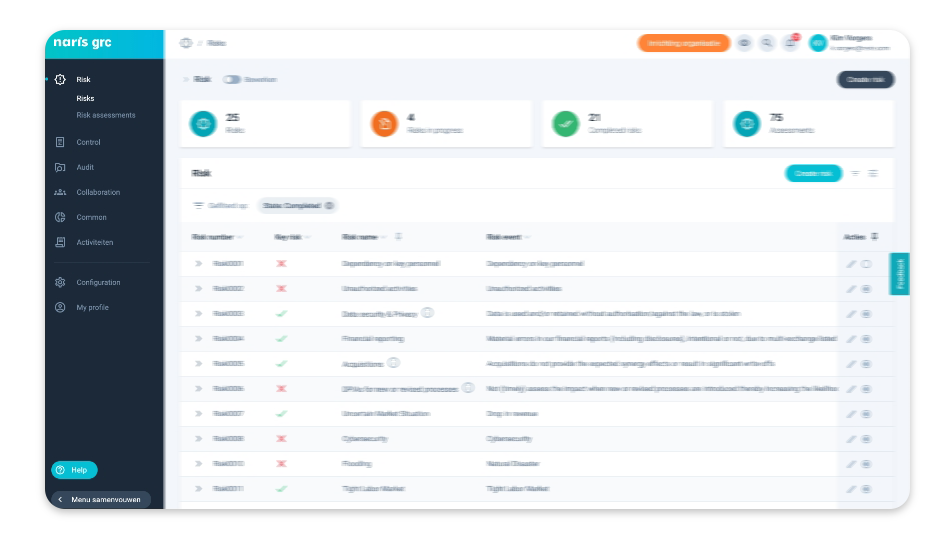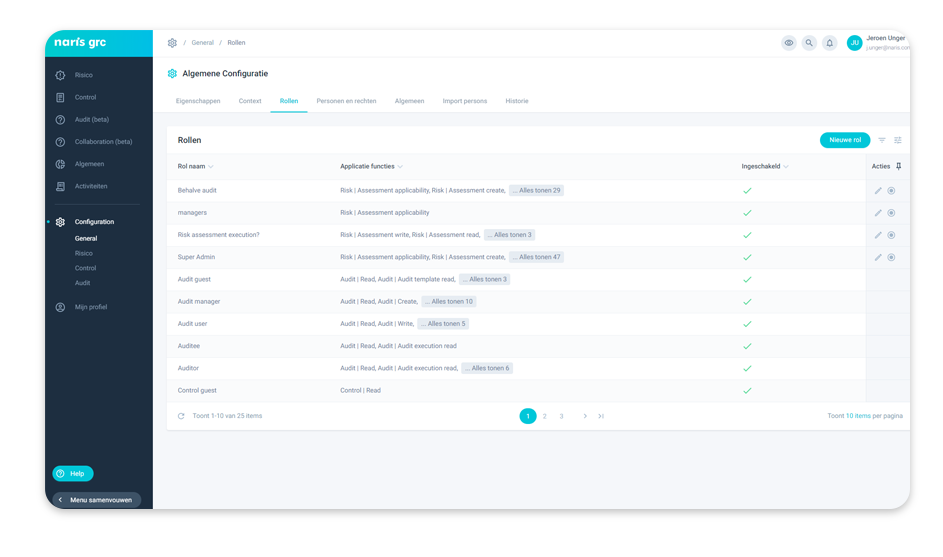 NARIS® Insurance software brings structure to your portfolio and provides a clear overall picture of premiums, policies and claims. Employees, intermediaries, appraisers and brokers report and amend damage via the internet. Reports and analyzes provide insight into, among other things, where unnecessary costs are incurred. With NARIS® Insurance, you proactively manage your portfolio through automatic reminders and work more efficiently by avoiding duplication and unnecessary costs.
NARIS® Strategy software is developed to prioritize risks and actively involve employees in strategy and risk management. You directly and transparently establish the relationship between objectives and the risks that threaten them. This enables you to prioritize and proactively steer.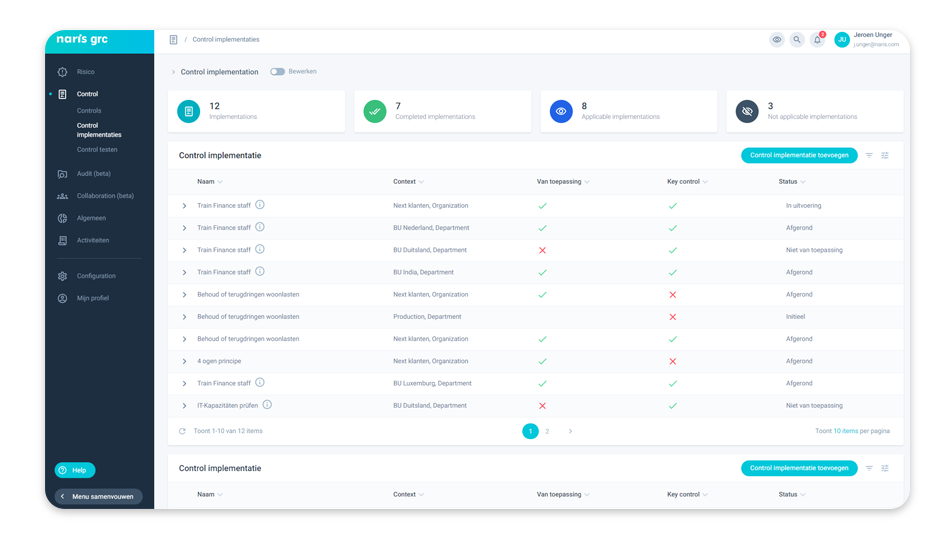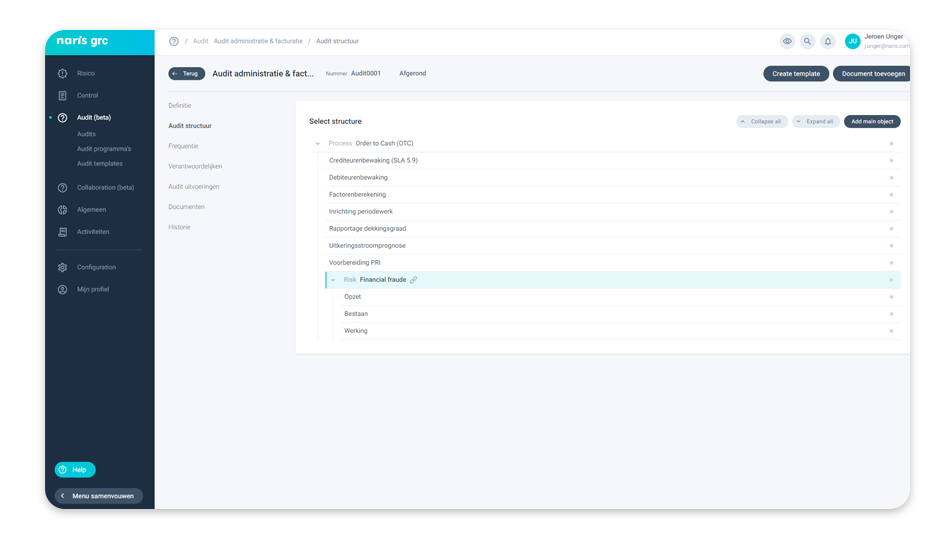 NARIS® Contracts records important information per contract, such as the type of contract, contracting parties, conditions, expiry dates, contract value and performance agreements. You can easily compile reports with the various analysis options.
The 10 risk management models clearly explained