Municipal Risk Management:
From Financial Risk Management to In-Control Statements for Annual Reports
TOP FEATURES FOR MUNICIPALITIES:
Try it yourself for 30 days free of charge, no strings attached
Municipalities have a complex risk profile
Municipalities have a complex risk profile given the product variety within this political environment. Avoid clustered control and a culture of "a package for every law". With NARIS GRC®, municipalities stimulate cooperation and create an integrated risk management approach.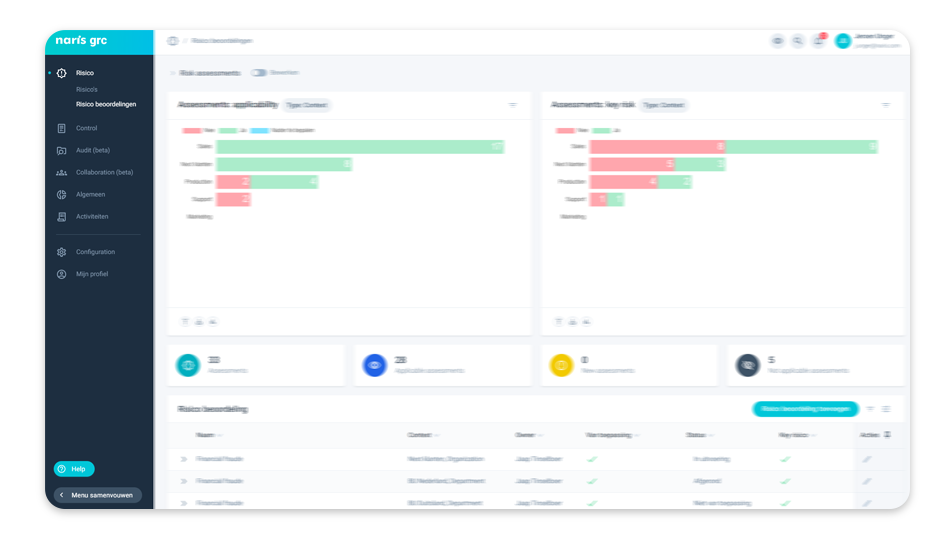 Map out Your Risk Profile and Become More Risk Aware
Active involvement and information provision from within the own organization is often a time-consuming process
We help facilitate an efficient risk dialogue so that you can independently keep your organization's risk profile up to date in order to be more risk aware as an organization.
In-Control Statement for Municipalities
A clear risk and control framework with respect to the financial processes in which the quality of the internal control is properly accounted for; that is the ultimate goal when talking about the road to an in-control statement.
As a municipality, this in-control statement is secured through standardization of audits, reuse of templates, controls and the deployment and monitoring of all recommendations.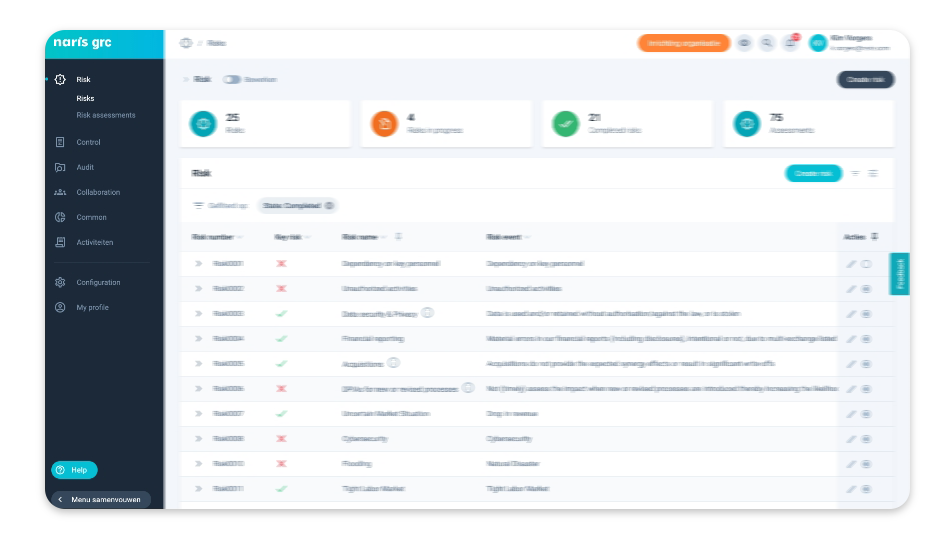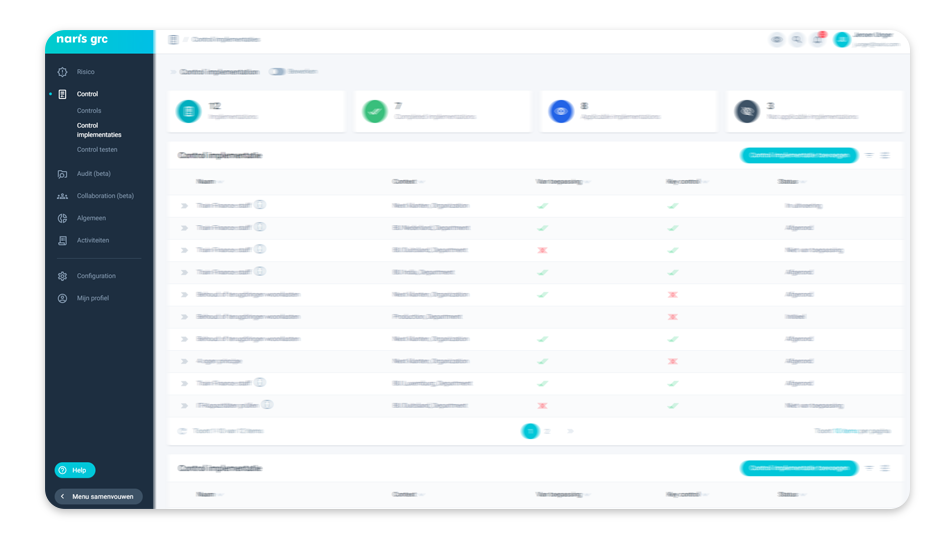 Use Soft Controls to Get a Grip on Related Parties
The number of related parties and cooperation partners that municipalities have to deal with has increased dramatically over the past 10 years. Creating a motivating and stimulating environment is extremely important here.
To keep a grip on related parties, soft controls are one of the biggest success factors. With a risk analysis, the degree of supervision can be determined in order to ultimately determine the risk level of your organization with regards to related parties.
Complying With the BIO as a Municipality?
Information security and privacy are essential to municipal operations. Compliance with the BIO requires demonstrable control measures. This information can be retrieved from the organization thanks to CRSA, an incident app or standard risk control assessment.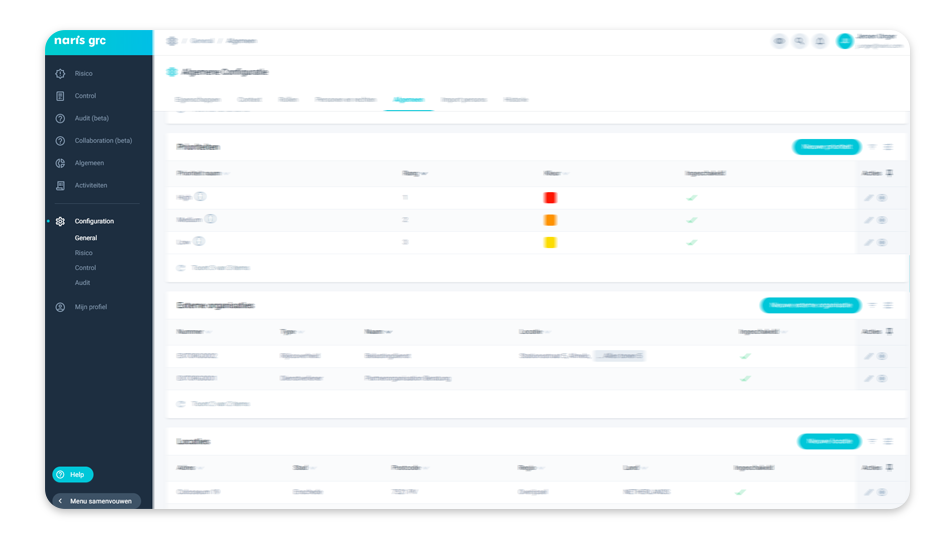 "The employees of the municipality of Amsterdam are busy analyzing risks on a daily basis, consciously or unconsciously. Before the arrival of NARIS, there was not one way to do this. Talking about it was difficult. Now NARIS is the way."
Risk manager Municipality of Amsterdam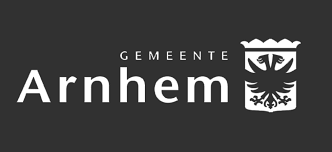 "We have gained a very good insight into the risks per project and there is also a complete risk register per project. The risk simulations are the basis for the calculation of the required resilience for the Land Company. resilience for the land company. "
Risk manager Municipality of Arnhem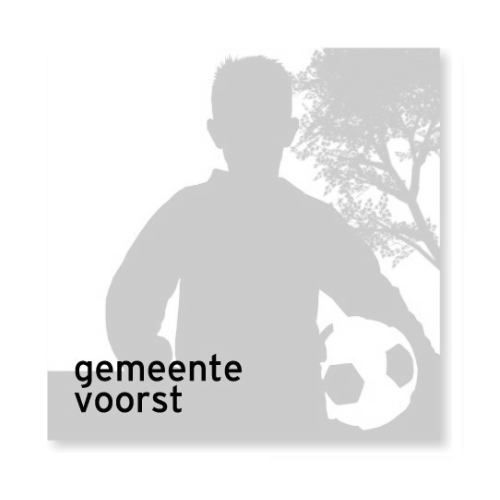 "We were looking for a program that offers the possibility to collect all documents, to archive them, but also to identify and run reports."
Financial advisor Municipality of Voorst
Interested ? We'll call you back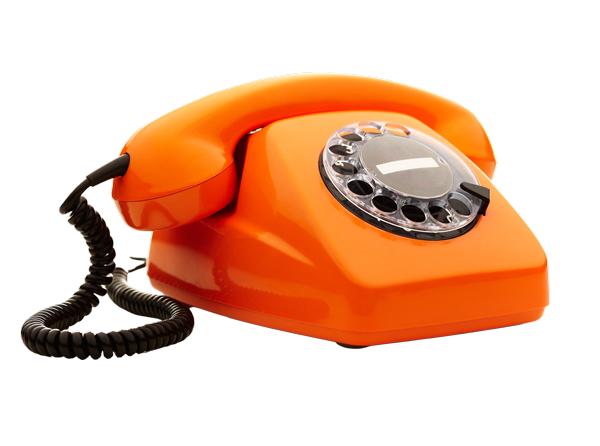 Inspiration for Municipalities.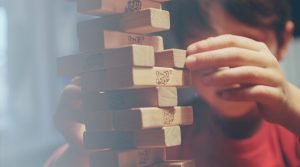 Topics for Discussion As a Governance, Risk and Compliance (GRC) expert, there are a number of discussion topics that are
Read More »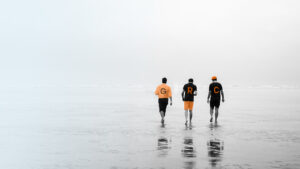 One of the most interesting statements I recently heard from the CEO of a large company was about the usefulness
Read More »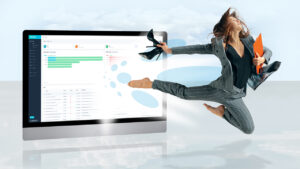 Today, NARIS GRC announces the launch of their fully updated – and expanded – Governance, Risk & Compliance (GRC) software.
Read More »