Everything you're looking for in GRC Software, including the fun factor
TOP FEATURES OF AUDIT MANAGEMENT:
Try it yourself for 30 days free of charge, no strings attached
Relevant audits in a complex and dynamic environment
As an auditor, it's not just about processes and risks anymore. More and more it's about active monitoring and accountability in line with strategy and strategic risks. The audit management software by NARIS identifies and addresses key risks and monitors recommendations.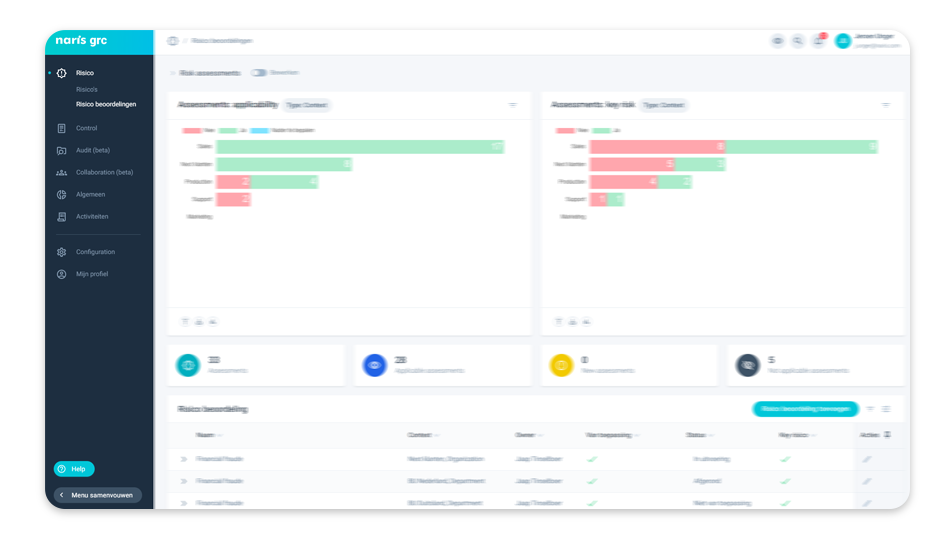 In-control with audit planning
Audits add value to the organization by providing an important contribution to being "in-control" and a reliable supply of information. Based on the risk profile, processes, law and regulations, a realistic audit plan is created. Of course, this plan is always in line with the organization's strategy and strategic risks.
Involve the organisation in the audit process
Every audit provides a contribution to the organization's growth through a comprehensive picture of findings and recommendations based on the audit report. Here, the proper follow up is essential. Capturing, deploying, and monitoring the findings towards the organization ensures guaranteed growth within the organization, in the field of risk management.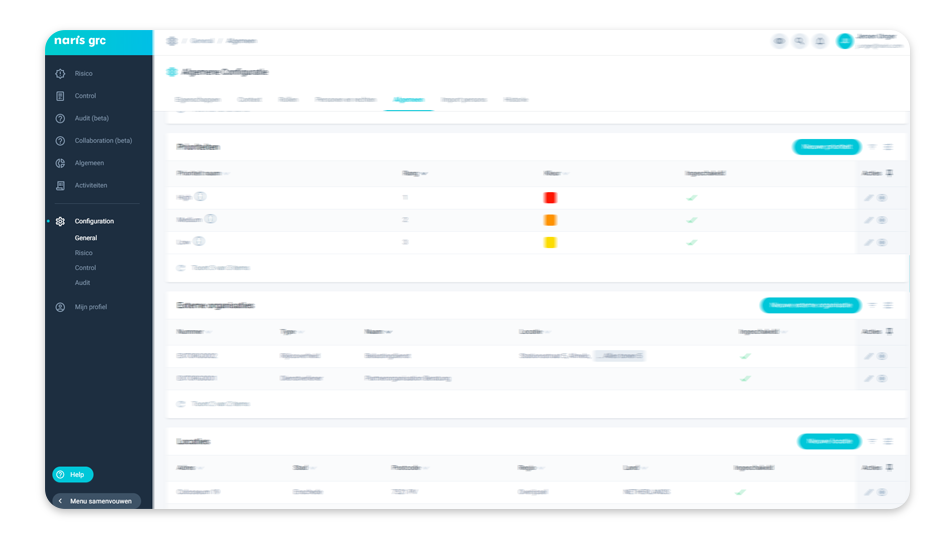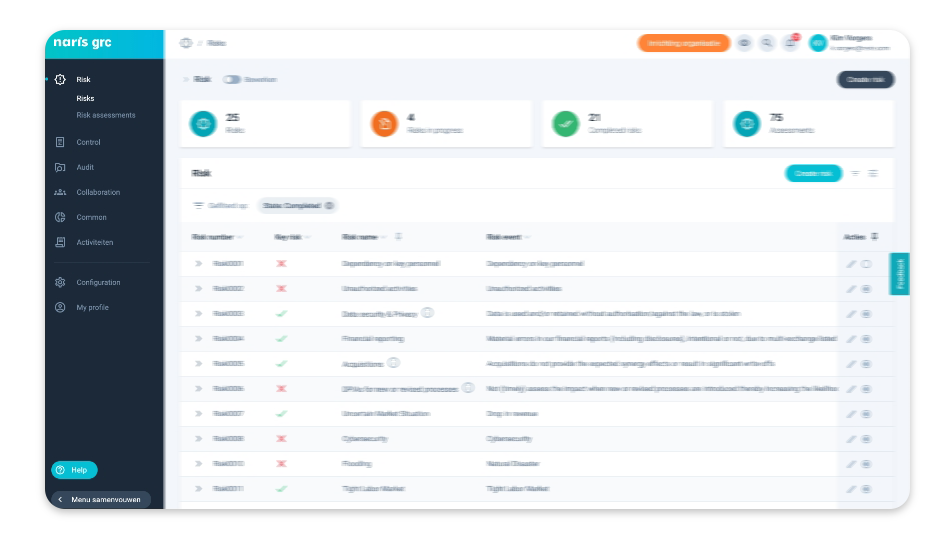 Improve efficiency through standardisation
From experience, designing and implementing internal audits costs a lot of time and effort. Standardization of the audit process and standard templates make the process more efficient. Reusable recommendations and controls, in form of a knowledge database, can also increase efficiency.
Information advantage through real-time signals
Dashboards and data help in developing a 360 degree picture of internal control. Analyses of processes, departments and strategic goals signalize where proactive actions can be taken. These analyses also support the board's decision-making process and help with accountability towards external parties.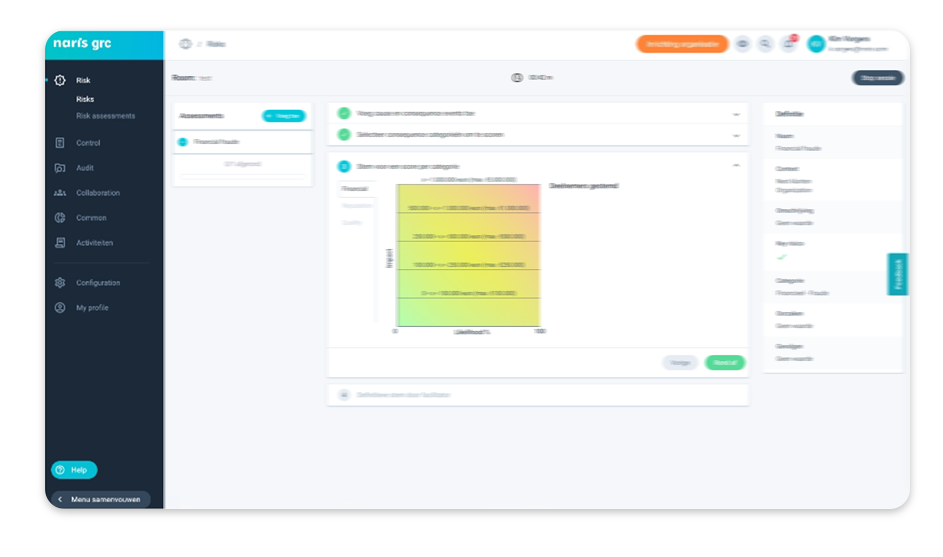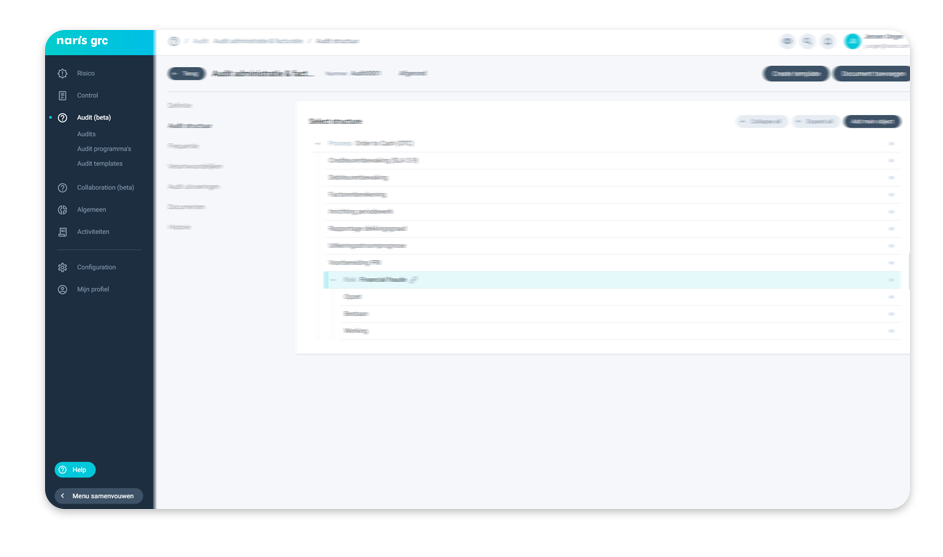 Unfortunately, risk recommendations often disappear into a familiar drawer. As the proverbial 'big stick', activity management helps to keep action holders informed of the outstanding actions. Activity management also secures evidence and provides insight in the actions already carried out.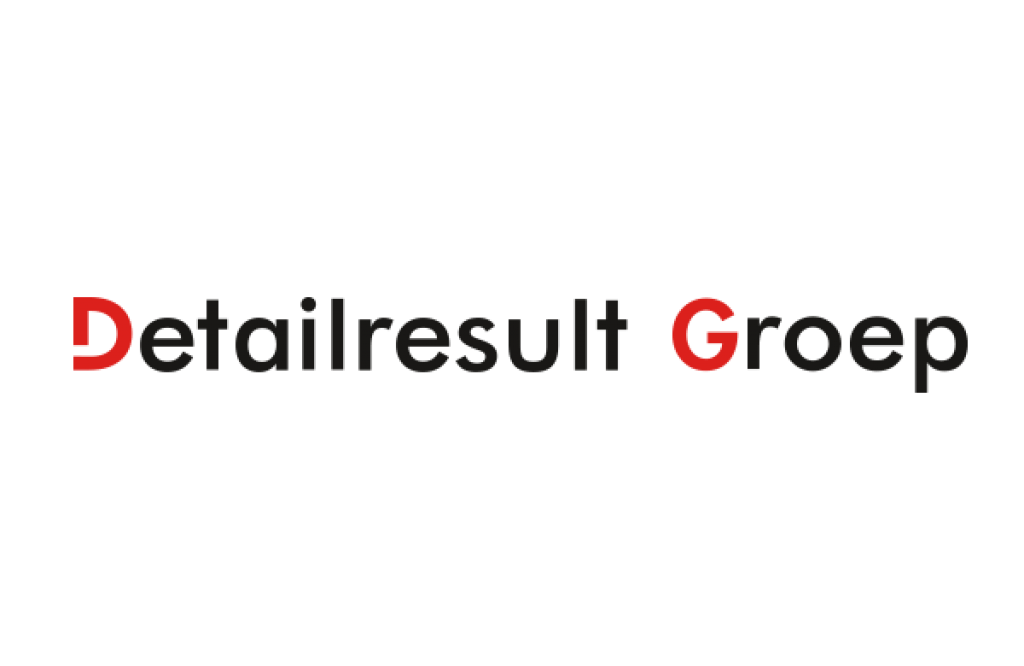 "We implemented the NARIS audit management tool at DRG in a short time at the start of the Corona Crisis in 2020. The tool was already on our schedule, but due to the Corona Crisis we brought the implementation forward. This was a bull's eye! ."
Manager Operational Risk and Audit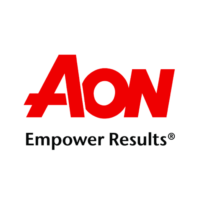 "We have gained a very good insight into the risks per project and there is also a completely filled risk register per project. The risk simulations are the basis for the calculation of the required resilience for the Land Company."
Risk manager Municipality of Arnhem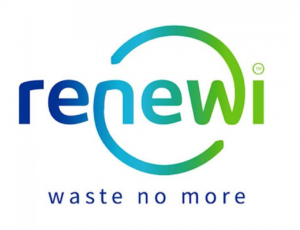 "NARIS Insurance has proven to be a valuable tool at Renewi to efficiently master the 'total costs of risk insurance'.  Due to its customer-oriented approach, NARIS GRC offers adequate solutions that regularly provide our departments with reliable management information."
Try it yourself for 30 days free of charge, no strings attached