Risk management is more than the introduction of a tool! Our approach goes further
Risk management is typically a term that everyone has an idea of. Managing risks will probably have something to do with:
a) mapping risks.
b) shaping risks to your liking.
c) ultimately reducing risks.
Or is it different? Yes, because how it can ultimately contribute to a better strategy for your organization is still often unknown. That's why this page.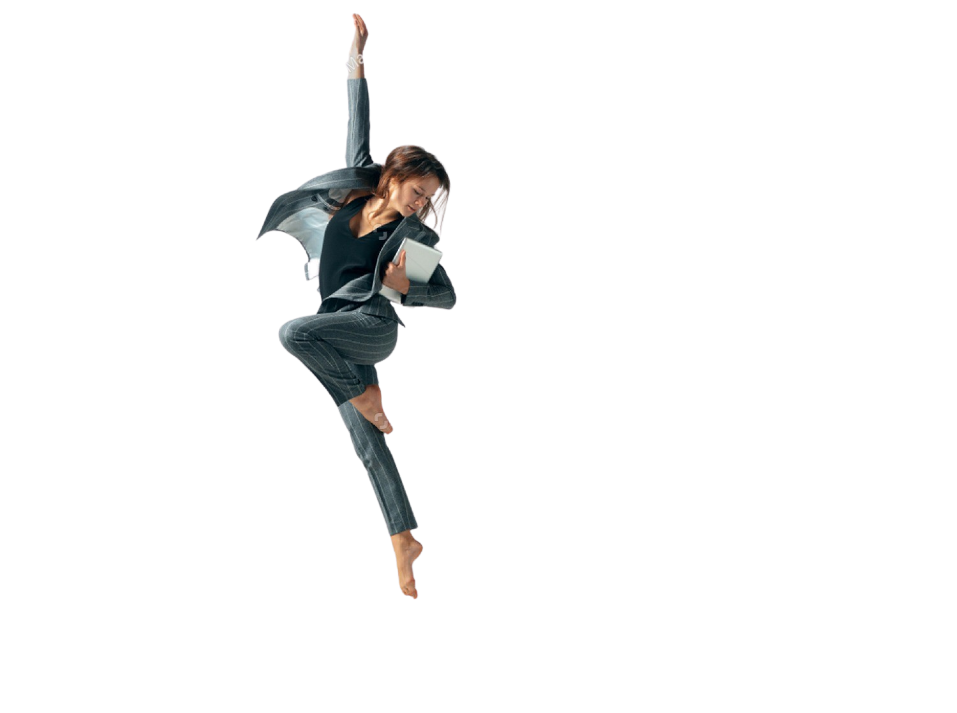 What has changed?
The business
1st line
Control
2nd line

Internal audit
3rd line

What has changed?
The Three Lines of Defense model from The Global Institute of Internal Auditors was updated in July 2020.
The functions are not only intended to protect the value of the organization, but also to increase it. As a result, we no longer talk about 'lines of defense' or 'lines of defence'.
The goals of the organization are central to all functions. The functions are not silos, but coordinate and work together; each from his own role. The design of the model must be geared to the risks and specific situation of the organization.
The 3LM establishes a stronger link with the objectives of the organization.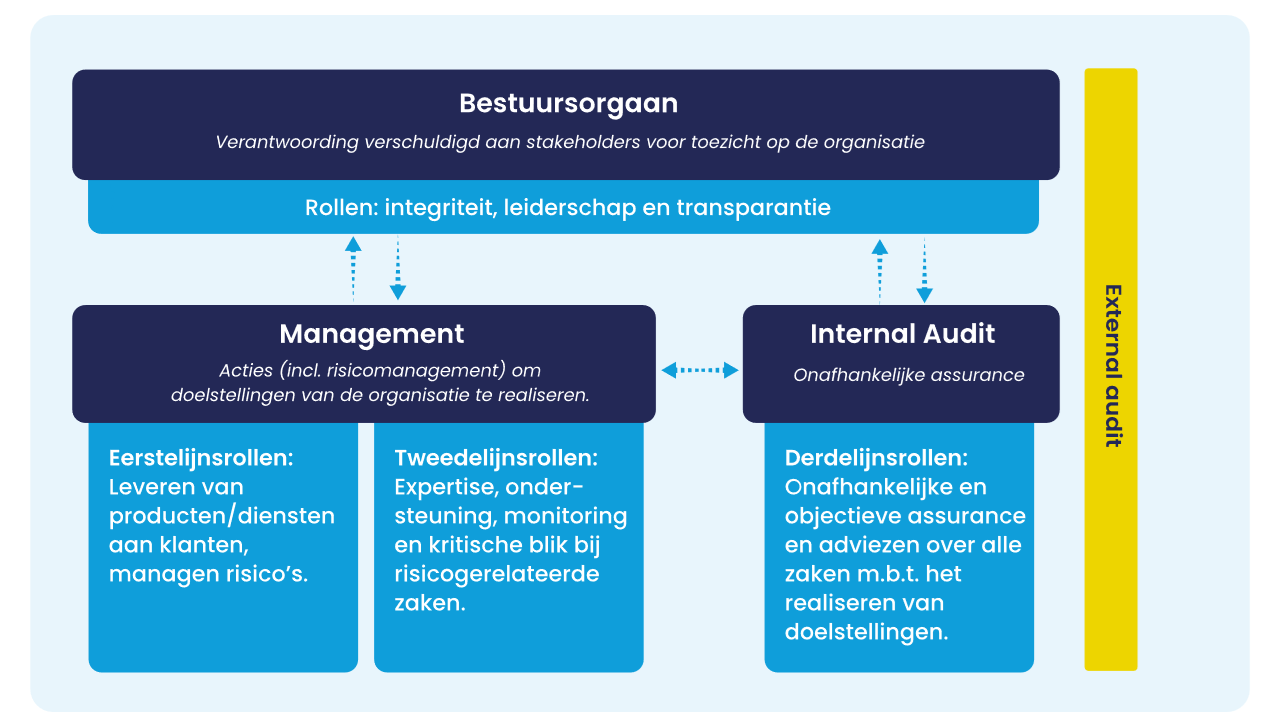 The business
1st line
Control
2nd line

Internal audit
3rd line

Try it yourself for 30 days free of charge, no strings attached
Link risks to the strategy
Zonder risk appetite, geen strategie én geen risico's. Dankzij de risicostrategie kaart van NARIS GRC zijn risico's en controls te koppelen aan de strategie van jouw organisatie. Hierdoor wordt risicomanagement een integraal onderdeel van de sturing en 'geen lijstje, om het lijstje'. 
Drie stappen om eenvoudig je Risk Appetite vast te stellen >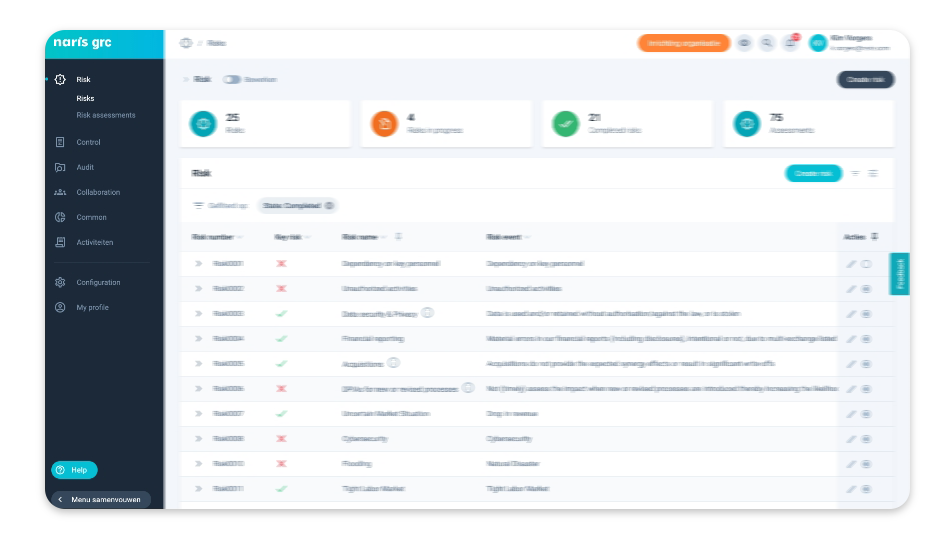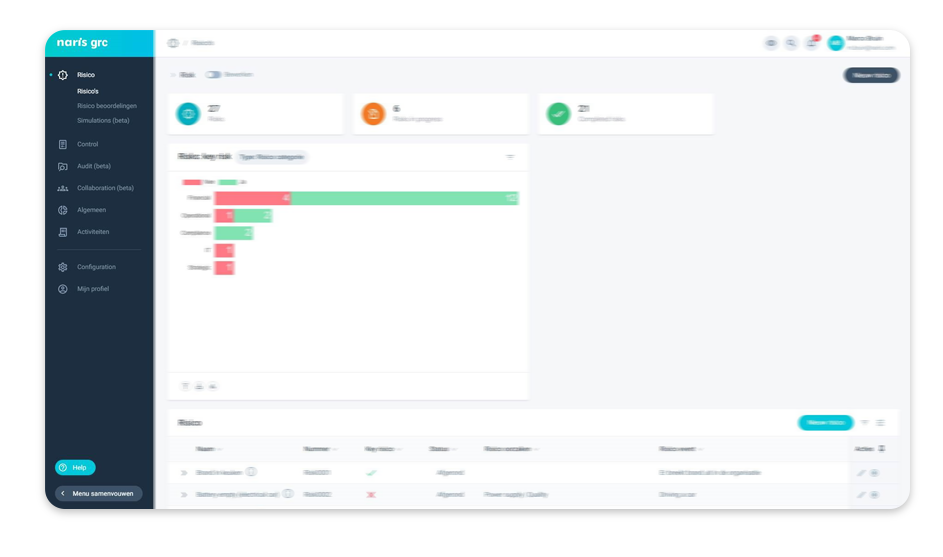 Bepaal gezamenlijk de belangrijkste risico's
=
The joint discussion of risks and underlying perception differences ensures support towards a final top 10. With Naris GRC allows employees to participate in a risk dialogue. For example, people can chat about the risks, add causes and ultimately vote on probability x impact.
Building knowledge base of risk and controls
With one control you can several risks are covered. It is therefore important to carefully describe risks and controls. This avoids a chaos of risk descriptions that are basically the same. Thanks to Naris Next a risk is only entered once and from department-specific information provided.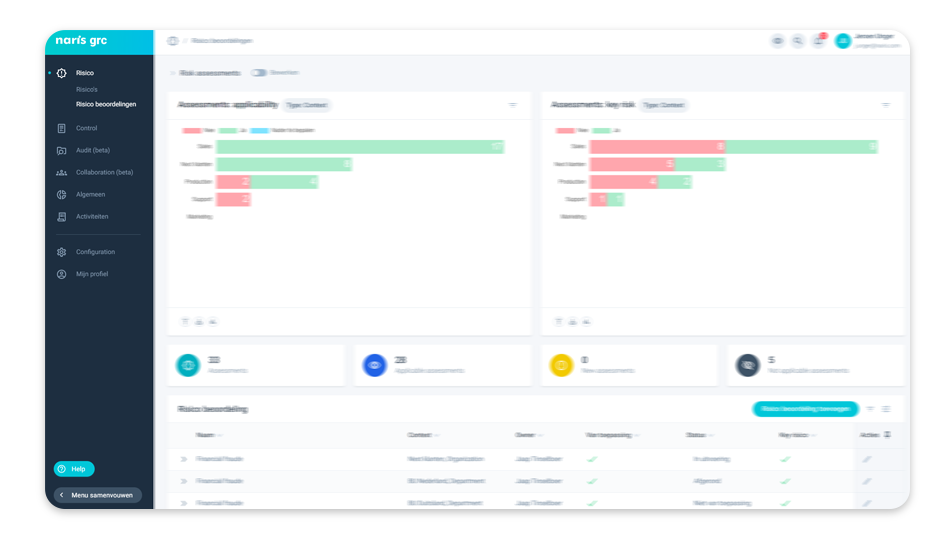 Try it yourself for 30 days free of charge, no strings attached
Inspiration around risk management.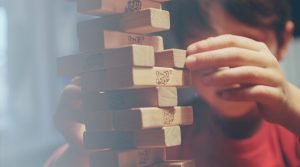 Topics for Discussion As a Governance, Risk and Compliance (GRC) expert, there are a number of discussion topics that are
Read More »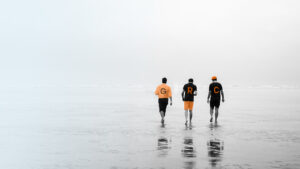 One of the most interesting statements I recently heard from the CEO of a large company was about the usefulness
Read More »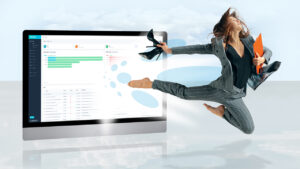 Today, NARIS GRC announces the launch of their fully updated – and expanded – Governance, Risk & Compliance (GRC) software.
Read More »
Do you have questions about our solutions for your organization? Please feel free to contact us
Fill out the form or
call Floor: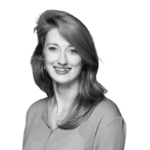 Contact us without obligation
Would you like to know what we can do for your organization? Fill in the form below.