All-in-one Governance, Risk and Compliance software
Take risks with confidence.
Wij zijn ervan overtuigd dat ambities alleen te realiseren zijn door risico's te nemen. Door een volwassen proces, technologie en risicobewuste medewerkers ontstaat vertrouwen in de organisatie.
NARIS GRC® zorgt ervoor dat iedereen een risicomanager wordt.  Dankzij het meest menselijke, slimme en datagedreven GRC-platform nemen duizenden professionals dagelijks risico's met vertrouwen. Dit doen zij door:
Probeer het zelf 30 dagen gratis en vrijblijvend
Laat zien dat je in control bent
Set up your organization in such a way that you can demonstrate to the outside world – but also internally – that you have things under control. Do this via the global standard such as the Three Lines Model (3LM) or implement other Risk Management Models.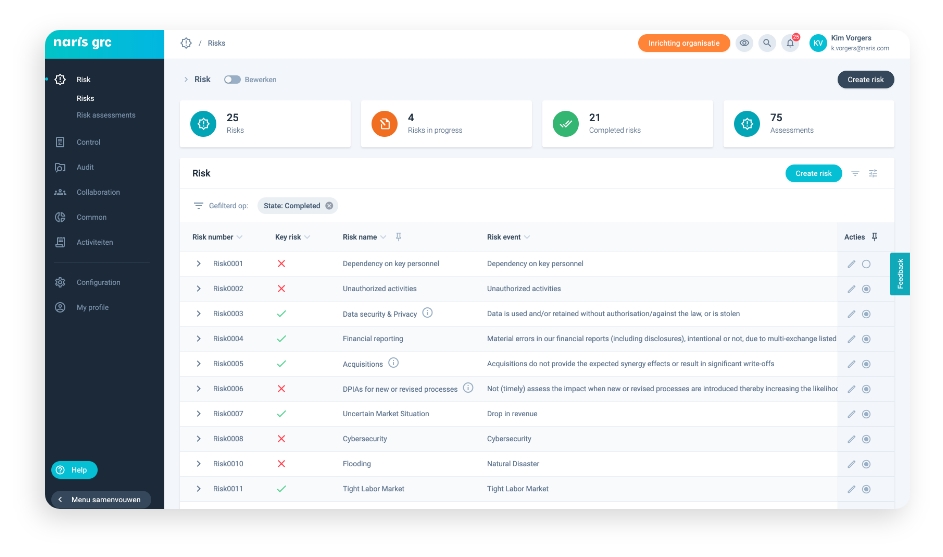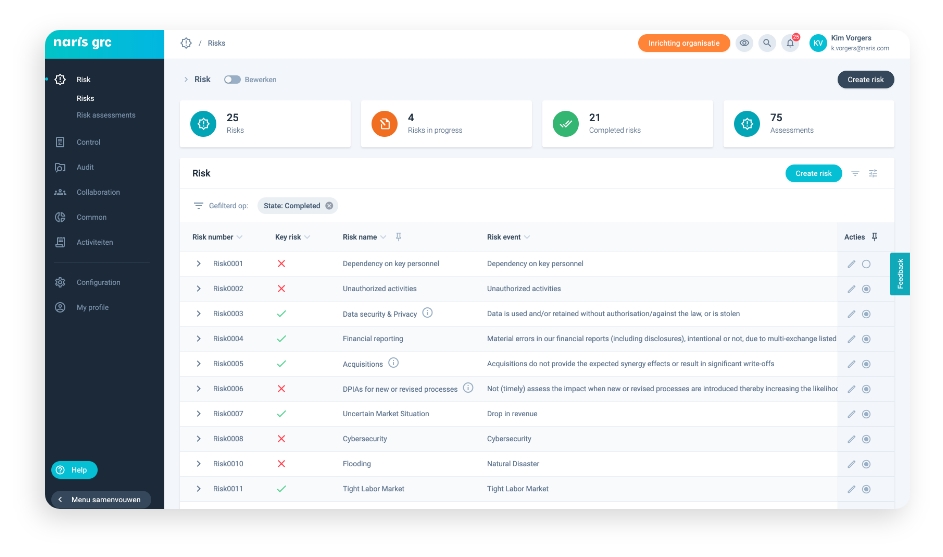 Learn from mistakes and near misses
Did you know that people make an average of 5 mistakes a day? That doesn't have to be a problem, as long as you learn from mistakes. Learning from mistakes requires a process and a good culture. Facilitate this process and transform from a culture of accountability to a learning organization.
Strategy & risks at a glance
Linking risk to strategy & performance demands COSO. With our risk strategy map you translate thick policy documents and the risk profile into one visual overview. This is the foundation for risk management.