All-in-one Governance, Risk and Compliance software
Take risks with confidence.
We are certainly convinced that ambitions can only be realized by taking risks. A conscious process, technology and risk-aware employees create trust in the organization.
NARIS GRC® ensures that everyone becomes a risk manager. Thanks to the most human, smart and data-driven GRC platform, thousands of professionals take risks every day with confidence. They do this by:

Try it yourself for 30 days free of charge, no strings attached
Show that you are in control
Set up your organization in such a way that you can demonstrate to the outside world – but also internally – that you have things under control. Do this via the global standard such as the Three Lines Model (3LM) or implement other Risk Management Models.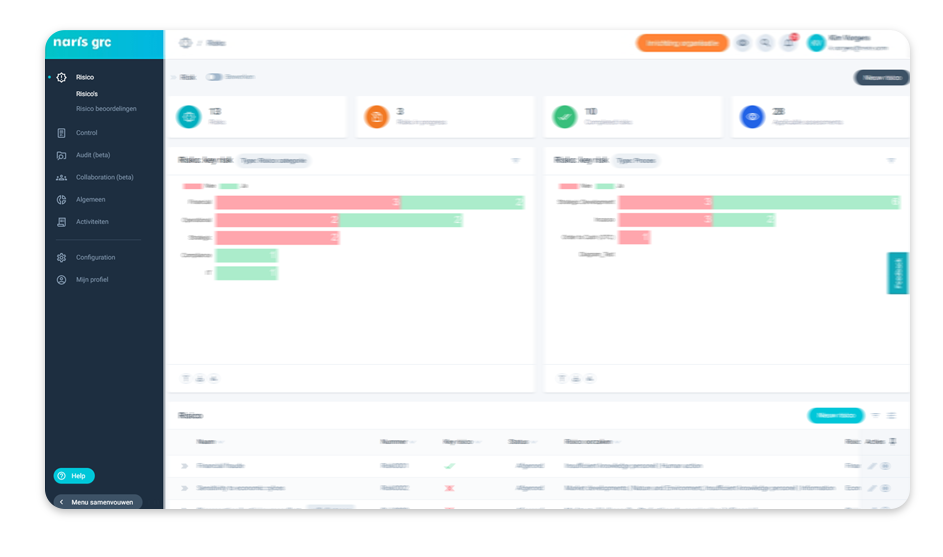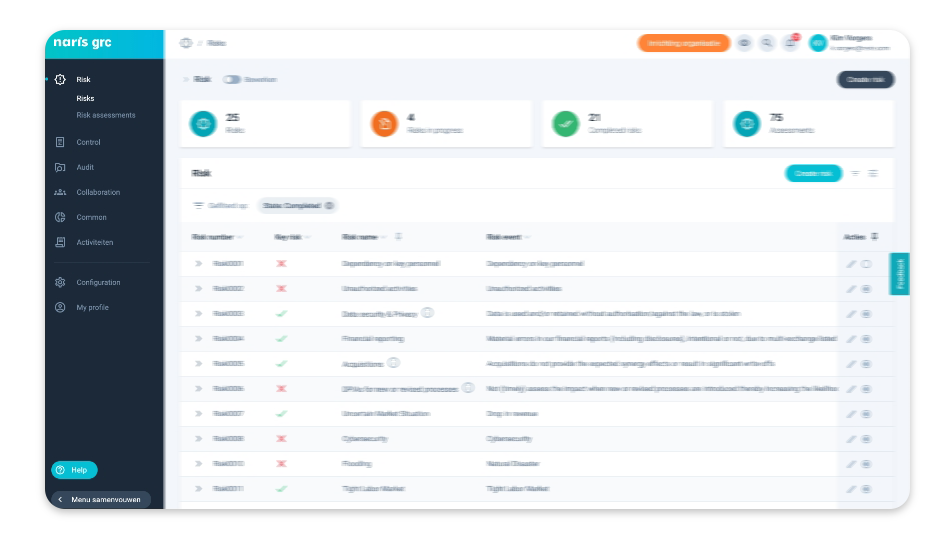 Learn from mistakes and near misses
Did you know that people make an average of 5 mistakes a day? That doesn't have to be a problem, as long as you learn from mistakes. Learning from mistakes requires a process and a good culture. Facilitate this process and transform from a culture of accountability to a learning organization.
Strategy & risks at a glance
Linking risk to strategy & performance demands COSO. With our risk strategy map you translate thick policy documents and the risk profile into one visual overview. This is the foundation for risk management.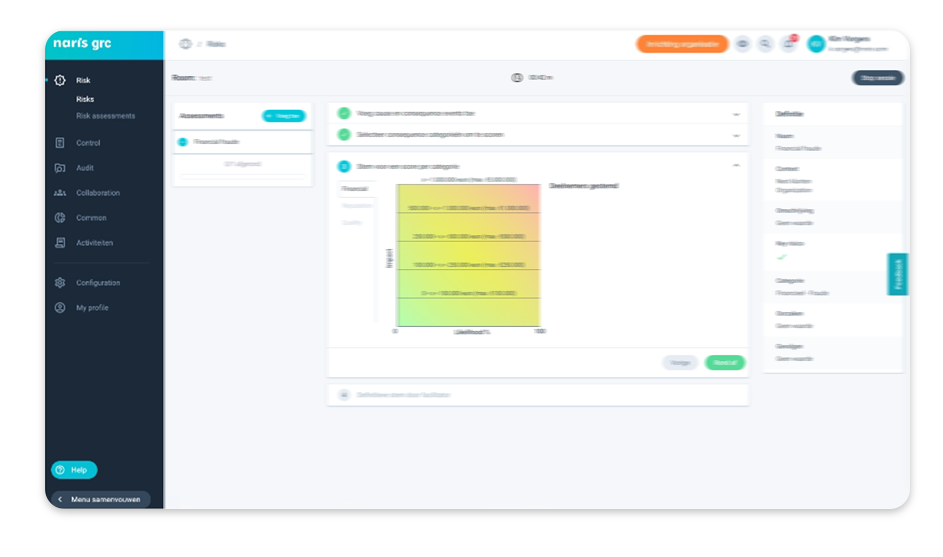 Topics for Discussion As a Governance, Risk and Compliance (GRC) expert, there are a number of discussion topics that are...
Read this post >
One of the most interesting statements I recently heard from the CEO of a large company was about the usefulness...
Read this post >
Today, NARIS GRC announces the launch of their fully updated – and expanded – Governance, Risk & Compliance (GRC) software....
Read this post >