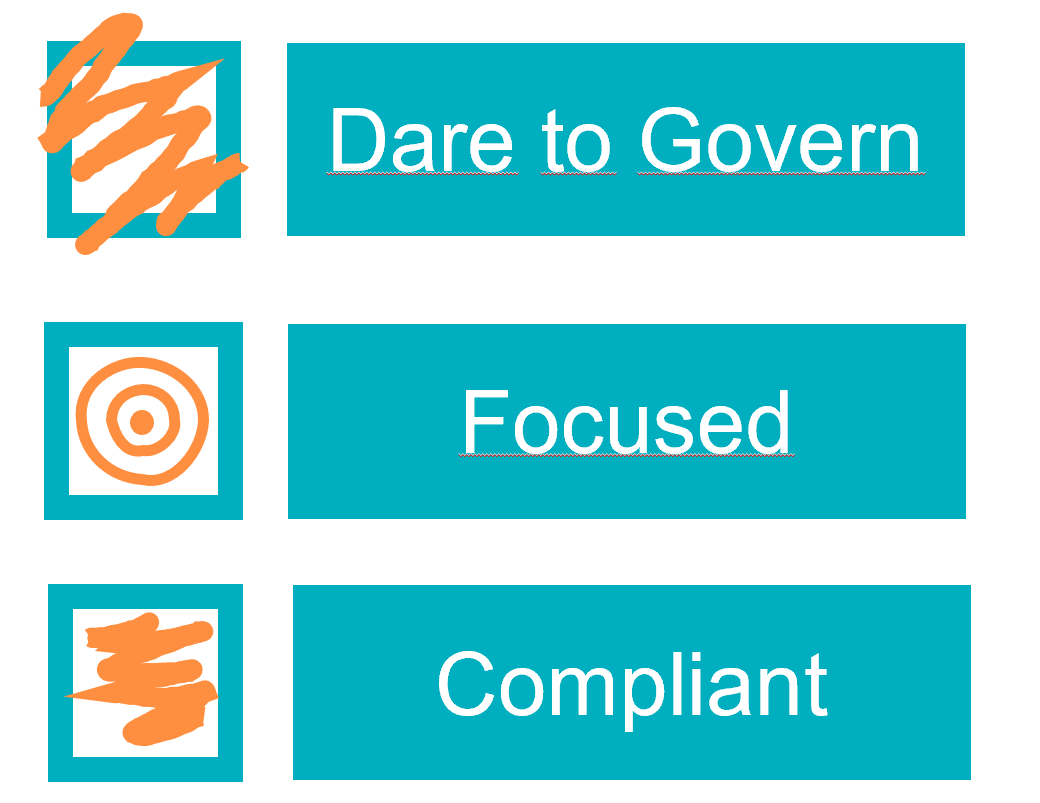 The Governance, Risk and Compliance Platform
Achieve strategic goals, mitigate risks and discover opportunities while staying compliant
NARIS GRC® enables you beyond financial performance to achieve your goals, empowering everyone in your organisation.
Risk management software driven on GRC. With our software  you can arrange all your GRC matters on 1 platform. All necessary information available at hand. At anytime and from anywhere. Risk Managers can professionalize GRC by mapping risks to controls, KPI's and CSF's. Directly correlate to the corganisations strategy to balance the risks you run and the risks you take!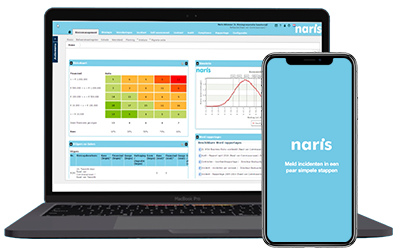 The combination of NARIS® Compliance, NARIS® Risk Management and NARIS® Audit is the strongest connection within NARIS GRC®.
Risk
Low-threshold risk management
Compliance
comply to legislation and regulation  that matter to you
Audit
Risk-based auditing and follow-up of recommendations
Incidents
Make reporting incidents easy for your field organisation
Self-Assessment
Quick and accessible online questionnaires to assess your internal organisation as well as partners and suppliers
Strategy
Insight in the relation between objectives and risks. What is your risk appettite?
Insurance
A clear overall picture of premiums, policies and damages
Contracts
A clear overview of the entire contract portfolio
Clinic
Collect and quantify risks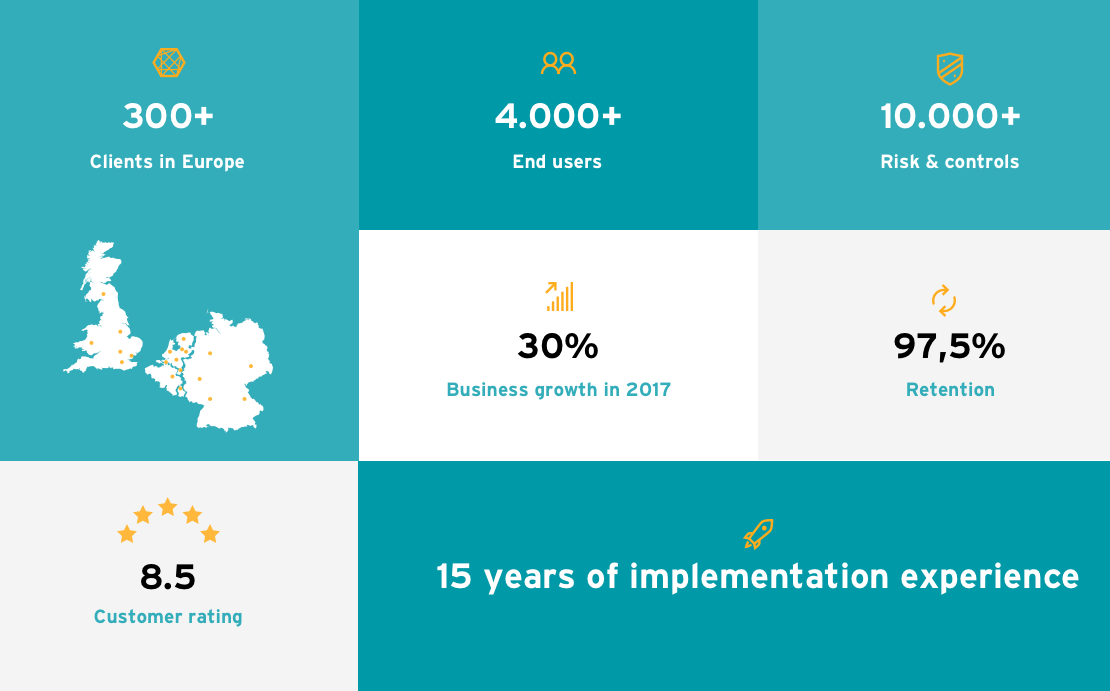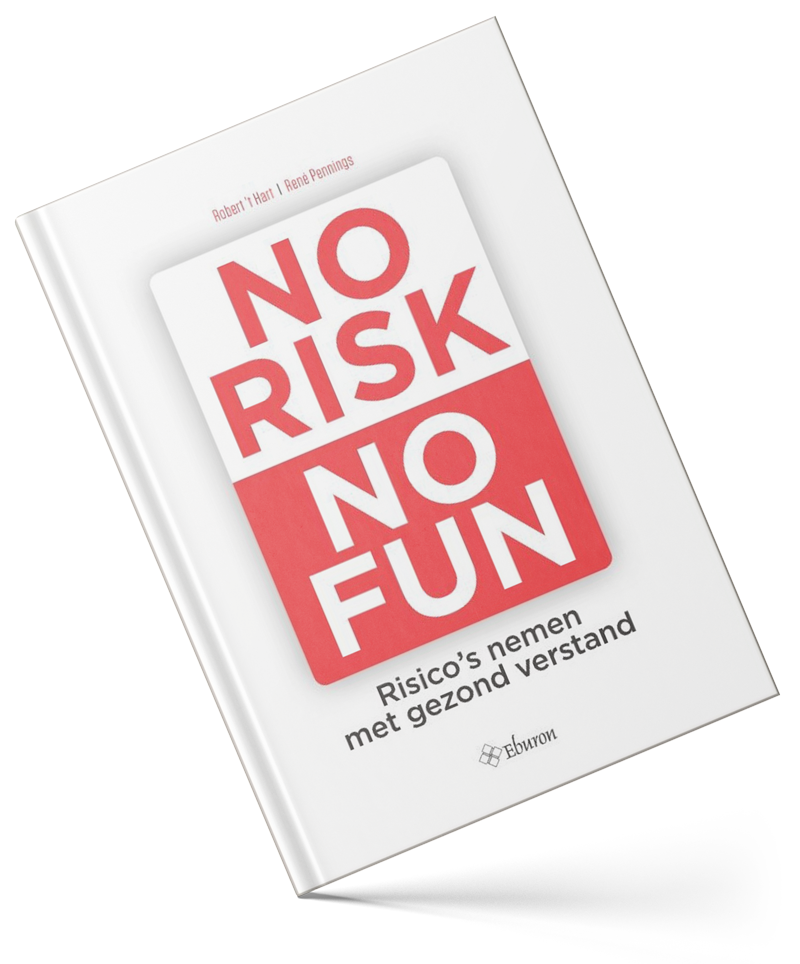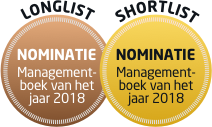 'No Risk No Fun'
Taking risks with common sense
By Robert 't Hart & René Pennings
This book is not a dry summary of methods or methods, and does not provide long-term checklists on existing risks. What it does offer is insight, overview and control tools that you can apply directly in practice.
In five parts or clusters, full of striking examples from sports, industry and public administration, the authors of "No Risk No Fun" show how 'common sense' risk management looks like in practice.
'No Risk No Fun'  is on the Shortlist for Management Book of the Year 2018.
The new dimension of risk management
"Risk management should help us in making strategic decisions and in dealing with external changes. This does not involve more lists and management measures. It is about searching for the right conversations, organizing contradictions, preventing management bias, etc".
Wouter Schram, Manager Operational Audit en Corporate Risk Management at Gasunie
Recognizable, accessible and easy to use
"As soon as we want to add functions, NARIS GRC ® offers many possibilities for this. It is accessible and user-friendly. Moreover, NARIS GRC® is very recognizable for our users because it uses the same terminology as our organization. NARIS GRC® is close to practice."
Agnes Pol, manager Finance & Control Housing Corporation Actium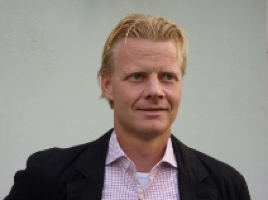 Erik van Marle
CEO Naris
NARIS GRC® software, more than just a tool!
NARIS GRC® software has been developed with the end-user in mind, incorporating our many years of expertise in the field of risk management.
Using this combination of vision and expertise, we have developed the NARIS GRC® platform with 9 connected modules. This set-up is highly user-friendly, meaning that an integrated risk management approach within your organization is finally out there.
The GRC® platform includes the following features
| Componenten | | Ondersteuning |
| --- | --- | --- |
| Included data sources | | GRC knowledge base & benchmark risk listings |
| Supported standards | | COSO ERM 2017, RISMAN and ISO 31000 |
| Flexibility | | Flexible set up; use your own (entry) fields and branding |
| GDPR support | | Your data GDPR-proofed with NARIS GRC® |
| Expansion options | | Comprehensive risk management via modular expansion options |
| Report options | | Efficient and online reporting to management |
| Management guidelines | | Prevents unnecessary failure costs, proactive support for management guidelines |
| Number of users | | Licenced for an unlimited number of users |
Would you also like to benefit from risk management software in your organization? We are happy to inform you about the best solution in your situation
NARIS GRC® software has been developed to comply with the highest quality criteria, which is why we are permitted to work in partnership with Microsoft. We offer Single Sign On and Two Factor Authentication as well as Role based Authorization so your data is optimally protected and secured according to ISO 27001 standards :