Risk management for industry
TOP FEATURES span>TRADE, INDUSTRY AND TRANSPORT PREPARATIONS:
Try it yourself for 30 days free of charge, no strings attached
Your company "in control"
Help your organization with relating to risk, control and compliance so that there is room for entrepreneurship. By supporting your organization with Naris GRC, you keep an overview for cross-sections, ad hoc questions from management and reporting.  
The NARIS GRC® software enables the complete operation of the Three Lines Model supported.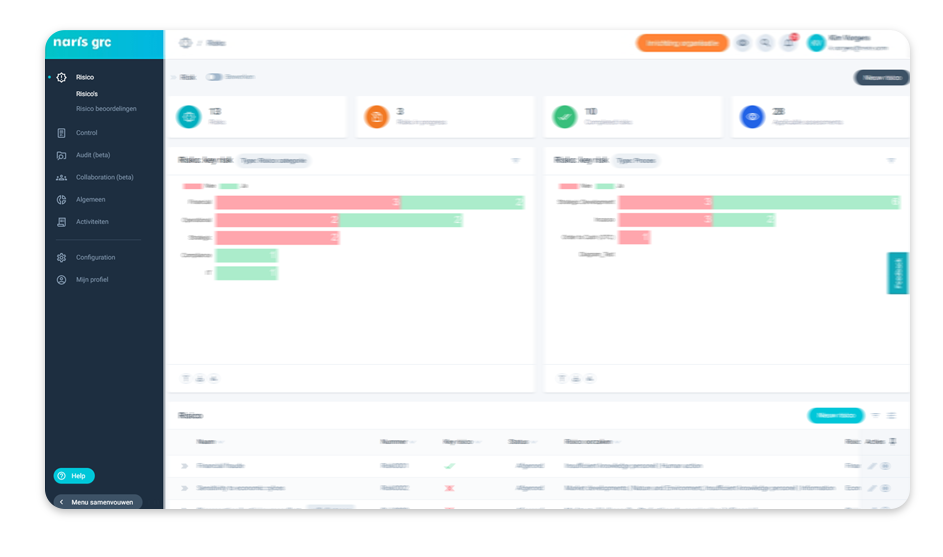 New span>COSO– en ISO–standards search even more closely with the strategy< /span> and organization performance. By using the risks link to the strategy through a risk strategy map integratet your organization risk management in everyday practice. 
Demonstrate that there is sufficient control over the business processes within your organization . This means that the processes and procedures are the basis for risk management. That is why you can easily monitor in the risk register relevant risks and appropriate measures of the risky processes.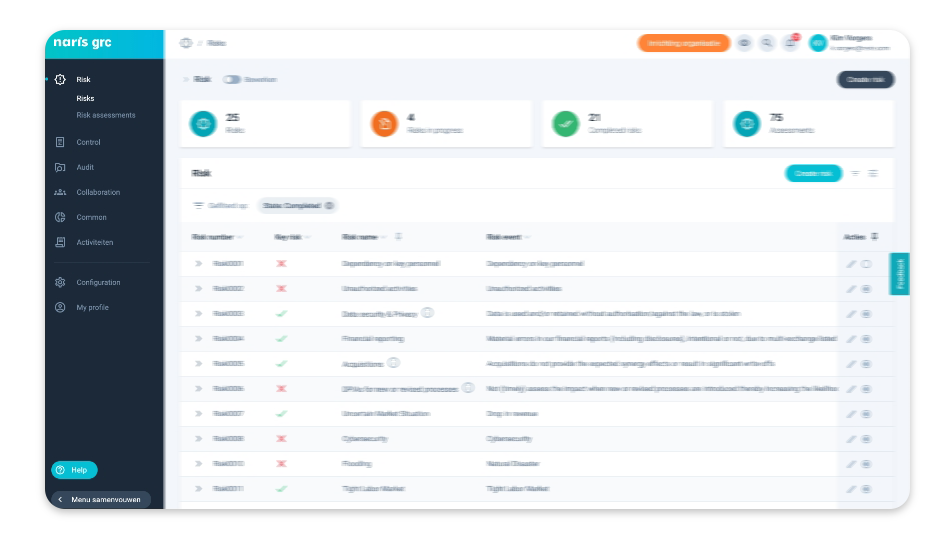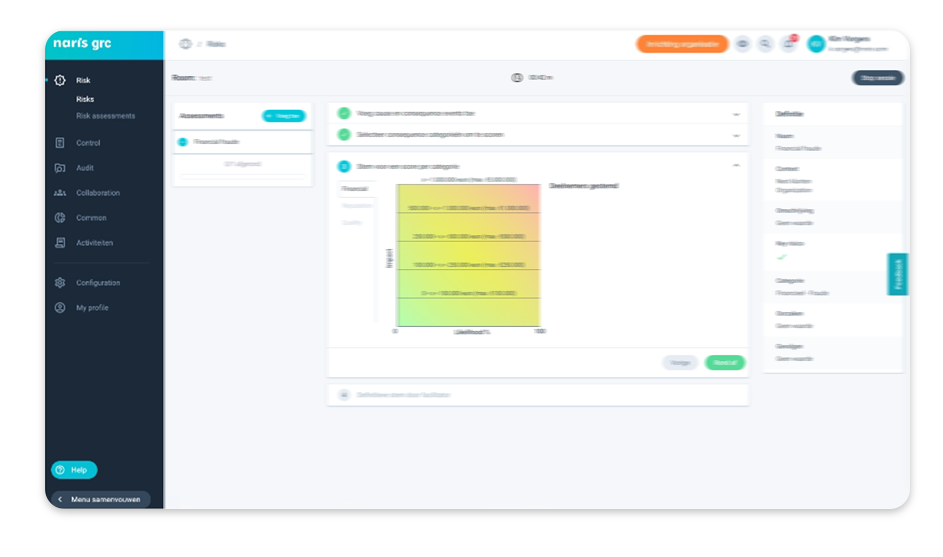 Providing information from within the organization is often a time-consuming process. With an interactive risk dialogue in which employees jointly give risks an opportunity and impact and you increase risk awareness. 
Normen and for example legislation around iinformation security g and privacy-sensitive data request an overview of the organizational measures die have been taken to protect it. By risk assessmentand create demonstrably shows you why not all measures are for you< /span>w organization are relevant.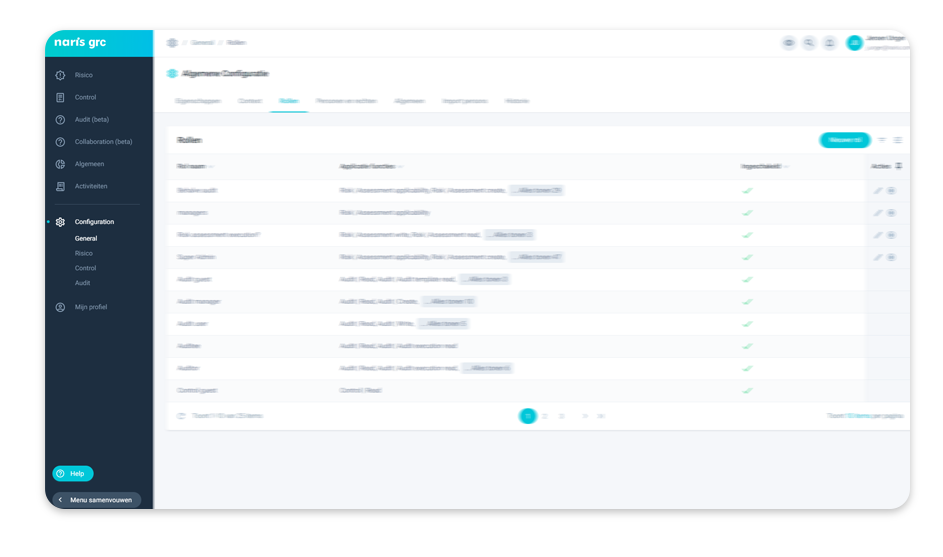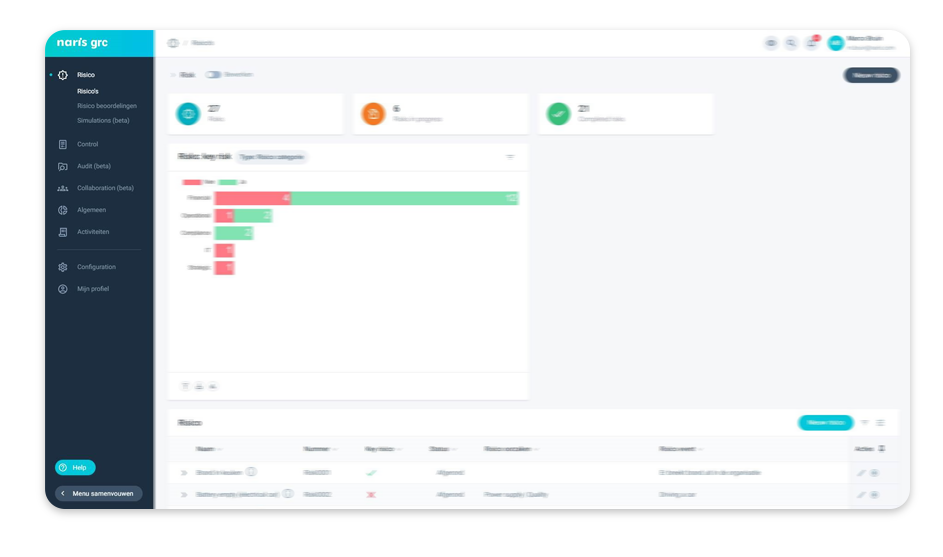 Discoverable controls have in order often the basis for any external audit. Ideally you should have all vresponse information in 1 place and monitor the findings & recommendations. All audit information is available at any time of the day at the touch of a button.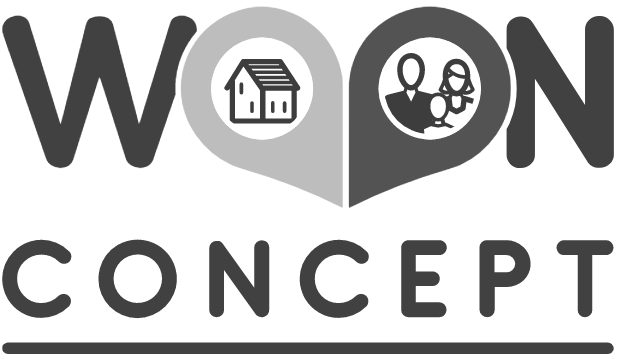 "The risk map works great! In the past, risk management was mainly about ticking off a list and done. Now it is negotiable. We act on the basis of four main objectives and eleven critical success factors. We let go of peripheral phenomena and focus on what is really important."
Manager of business operations Woonconcept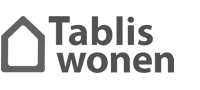 "It is often seen as just another little system that should help us work better. But actually you get the opposite through risk management. Not a system, but with awareness of what you are doing."

"Their risk management software is part of our framework in which the risks for our organization are recorded. This allows us to keep a better grip on the risks and to bridge the gap between line and management."
Interested ? We'll call you back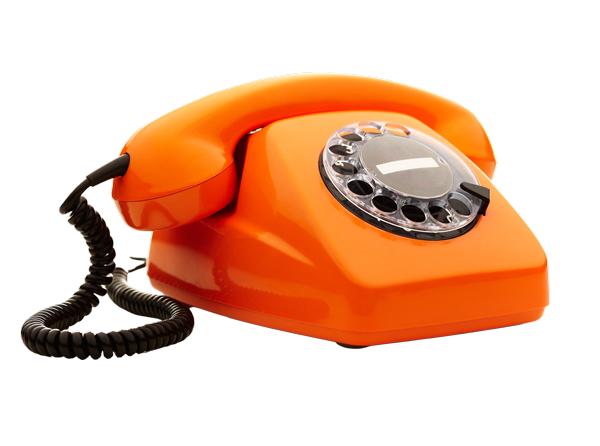 Inspiration for trade and industry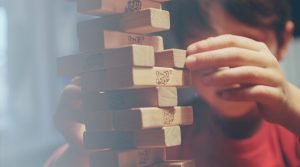 Topics for Discussion As a Governance, Risk and Compliance (GRC) expert, there are a number of discussion topics that are
Read More »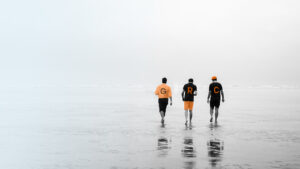 One of the most interesting statements I recently heard from the CEO of a large company was about the usefulness
Read More »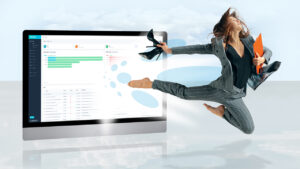 Today, NARIS GRC announces the launch of their fully updated – and expanded – Governance, Risk & Compliance (GRC) software.
Read More »