The three steps of a self assessment
Gain insight into risks, controls and compliance
Meet departments, suppliers and partners to the GRC frameworks to which the organization commits? That question is always central when running risk self assessments. It is therefore an effective tool that  can be used easily, scalable and frequently. It helps – optimal and objectifiable – view at risk, controls and compliance a>. Putting one set of questions to different departments, suppliers or partners creates thereby < span class="NormalTextRun SCXW223104520 BCX0">a unambiguous image. The results can then  become afgeset against the yardstick of the organization. This sets  priority and focus for the actions and follow-up necessary to be and remain in control. The repetitive nature provides a fascinating insight into the way in which risk profiles develop over time.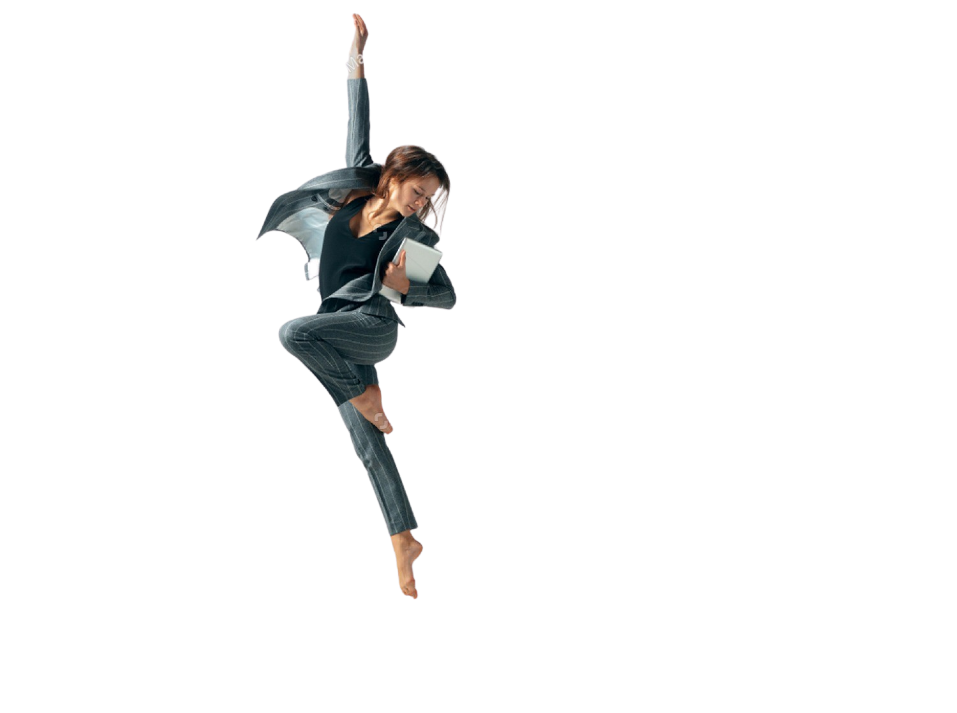 What has changed?
The business
1st line
Control
2nd line

Internal audit
3rd line

What has changed?
The Three Lines of Defense model from The Global Institute of Internal Auditors was updated in July 2020.
The functions are not only intended to protect the value of the organization, but also to increase it. As a result, we no longer talk about 'lines of defense' or 'lines of defence'.
The goals of the organization are central to all functions. The functions are not silos, but coordinate and work together; each from his own role. The design of the model must be geared to the risks and specific situation of the organization.
The 3LM establishes a stronger link with the objectives of the organization.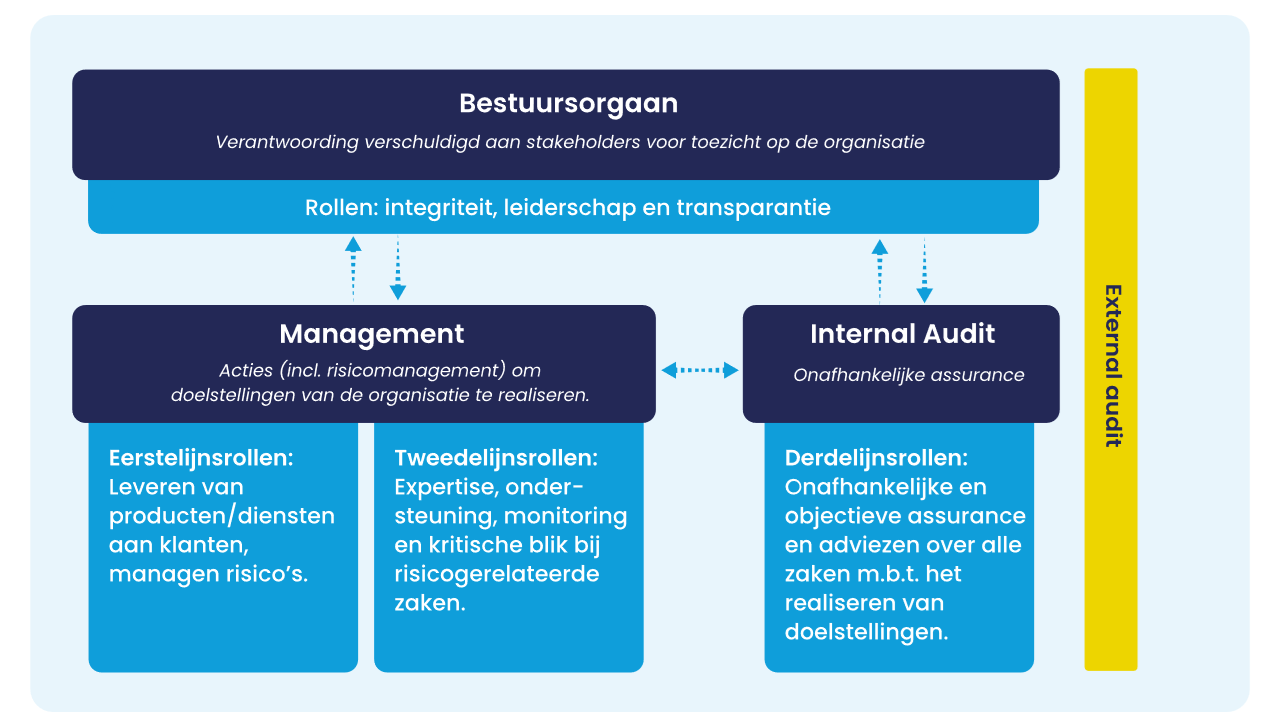 The business
1st line
Control
2nd line

Internal audit
3rd line

Try it yourself for 30 days free of charge, no strings attached
Create Respondent-Friendly Questionnaires
The quality  span>of a self assessment can be increased significantly when g user-friendly questionnaires are used as a base . Help texts, clear expectations and progress indication are ways to achieve this. NARIS GRC < span class="NormalTextRun SCXW231517358 BCX0">allows for for respondents GRC frames to stake and answer. Deadlines, save in the meantime and notifications accompany the respondent to answer the questions in time and the process successful to be completed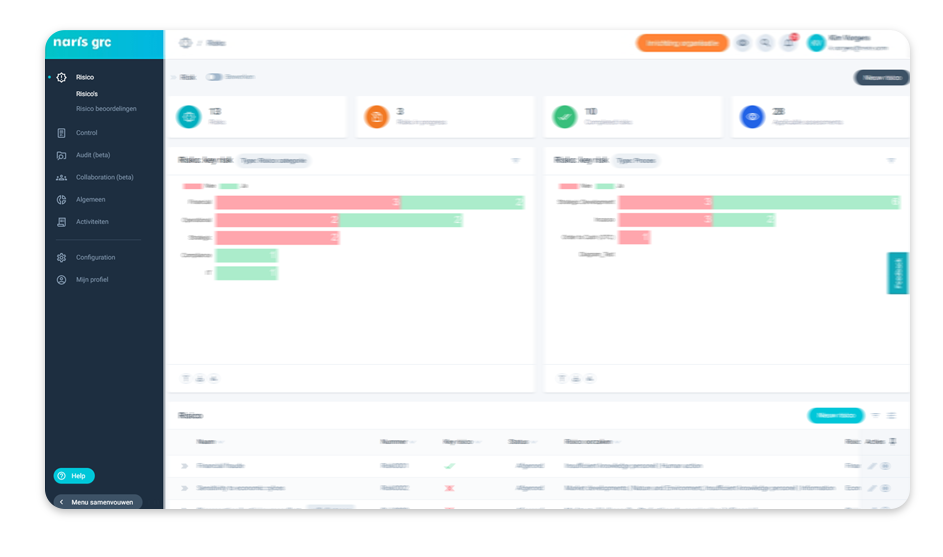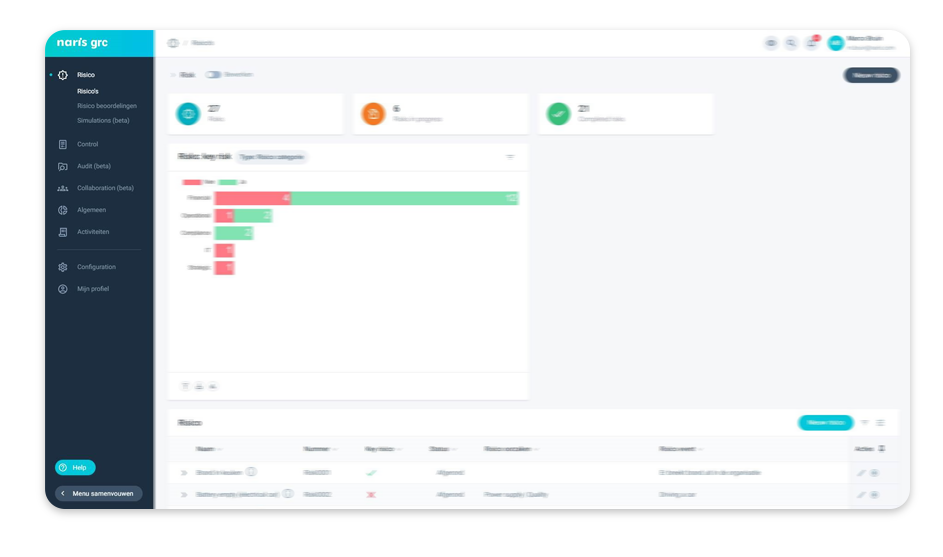 Turn off a reusable questionnaire at the touch of a button
The added value of < /span>self assessments are increased when they become frequent used . Reusable questionnaires allows you to create a questionnaire at the touch of a button self assessment to be repeated. The use of GRC software also provides insight into the questionnaires present and NARIS GRC even goes a step further by providing a basic set. Owhether it concerns a DPIA or a request tovconnected pparts ; such self assessments hooves not to be reprocessed every time. This makes it simple mwith a certain frequency the same questionnaire en de results (with previous moments) span> to compare. 
Immediate insight into results
Visual reports help to create diverse insights and at a glance perspectives get in the degree to which the GRC frames. Not only the improvement potential, but also the positive results contribute to the risk and compliance culture. Holding self assessments in professional GRC software helps to visualize an overall view of the organization. In addition, you can zoom in on departments, teams and external parties. In addition, benchmarks and comparisons are available to help the organization make improvements or take action span>. For example, the GRC frames continuously monitored and enhanced.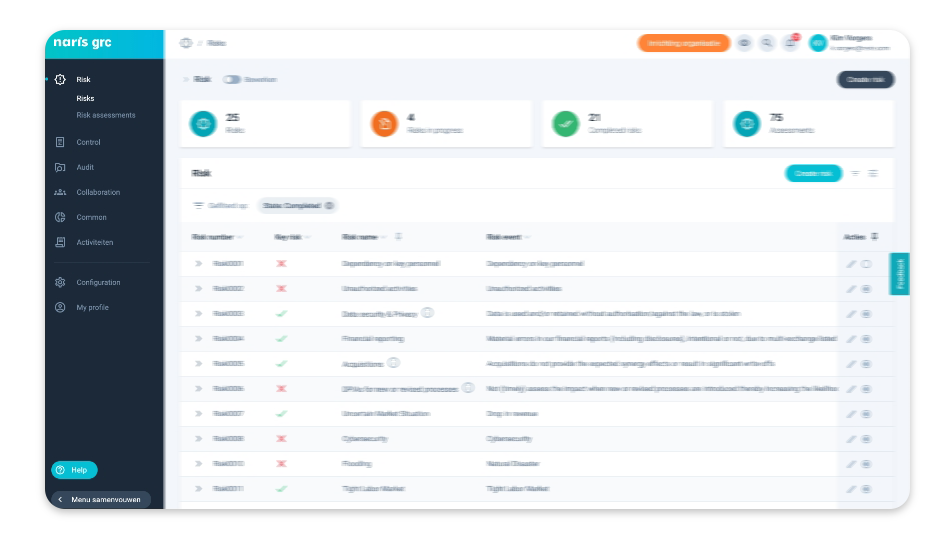 Try it yourself for 30 days free of charge, no strings attached
Inspiration around self assessments.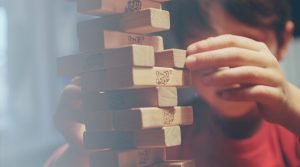 Topics for Discussion As a Governance, Risk and Compliance (GRC) expert, there are a number of discussion topics that are
Read More »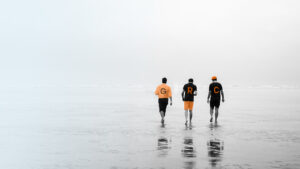 One of the most interesting statements I recently heard from the CEO of a large company was about the usefulness
Read More »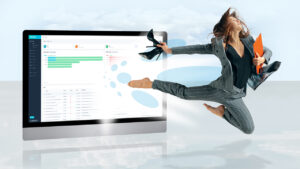 Today, NARIS GRC announces the launch of their fully updated – and expanded – Governance, Risk & Compliance (GRC) software.
Read More »
Do you have questions about our solutions for your organization? Please feel free to contact us
Fill out the form or
call Kim: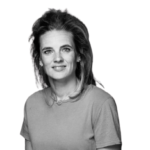 Contact us without obligation
Would you like to know what we can do for your organization? Fill in the form below.