Risk management education
TOP FEATURES span>THOSE UNIVERSITIES, HBO, MBO, PO & VO USE:
Try it yourself for 30 days free of charge, no strings attached
From a search – to documentary evidence to answers to questions from supervisors – to a central risk + control administration. All financial, security, and information security risks at a glance.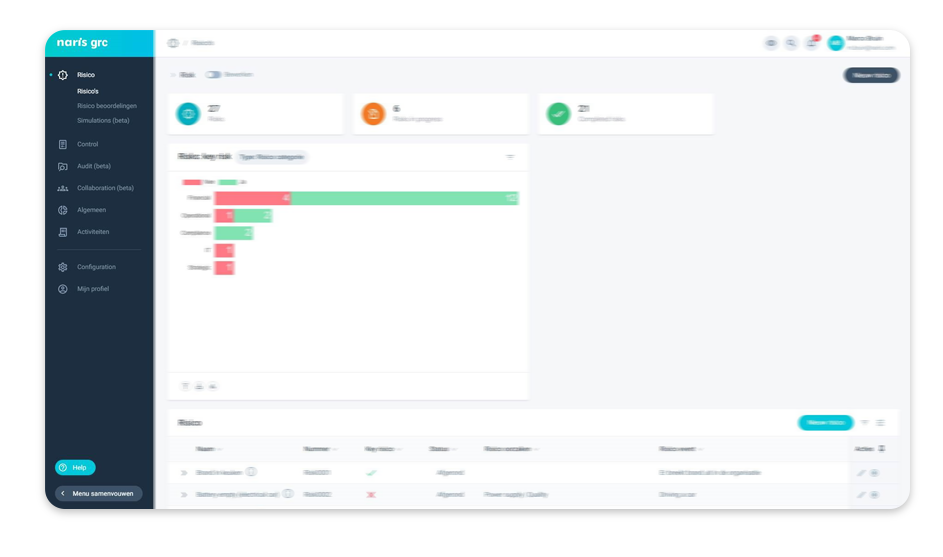 Continuity section annual accounts education
I span>Providing information from within the organization is often a time consuming process. With a risk dialog where give employees joint risks opportunity and impact en increase it risk awareness.
Comply with Annual Reporting Guidelines, VSNU governance codes, VO-MBO-HBO council
Support the board with a risk management policy in combination with a practical risk management system . Use a clear risk register linked to the strategy and the educational processes.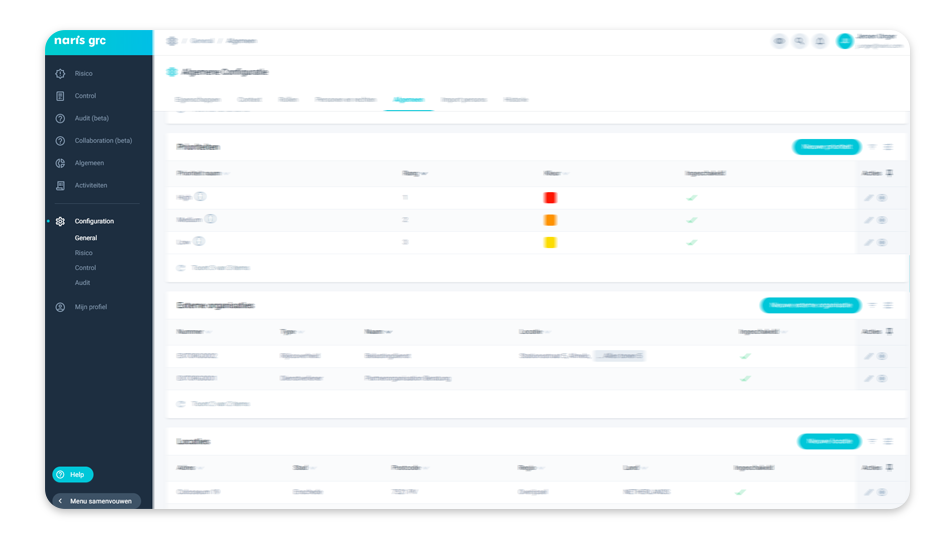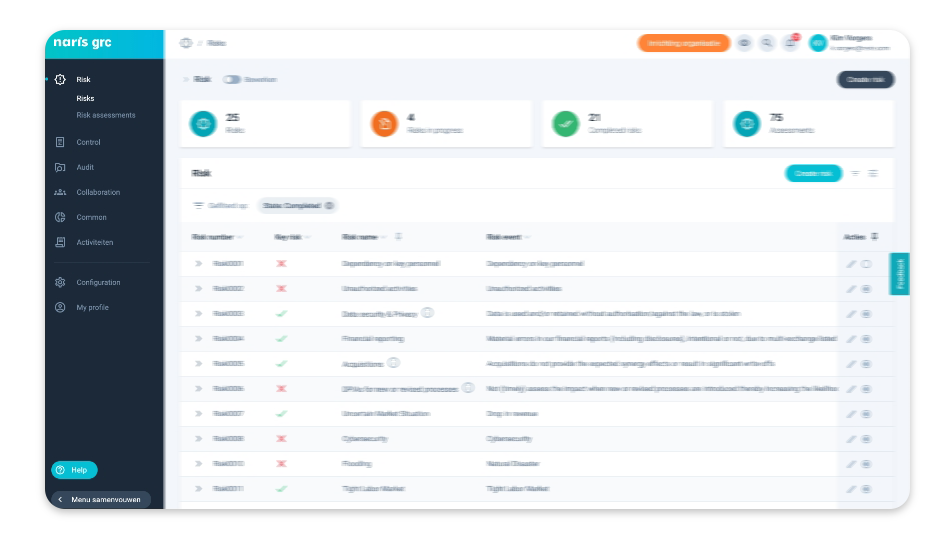 Show there is sufficient grip on the business processes within your organization . This means that the processes and procedures are the basis for risk management. Dwhy span>monitor you can easily enter the risk register relevant risks and appropriate measures of the high-risk processes.
Information security and privacy risks
Iinformation security and privacy-sensitive data ask for an overview of the organizational measures that have been taken to to protect. Make use of practical translation of legislation into which measures are necessary and monitor the follow-up.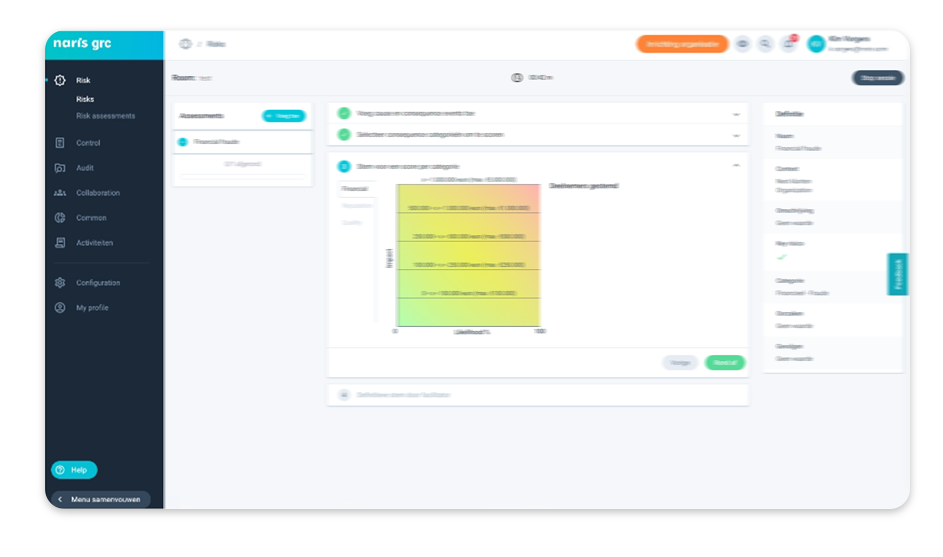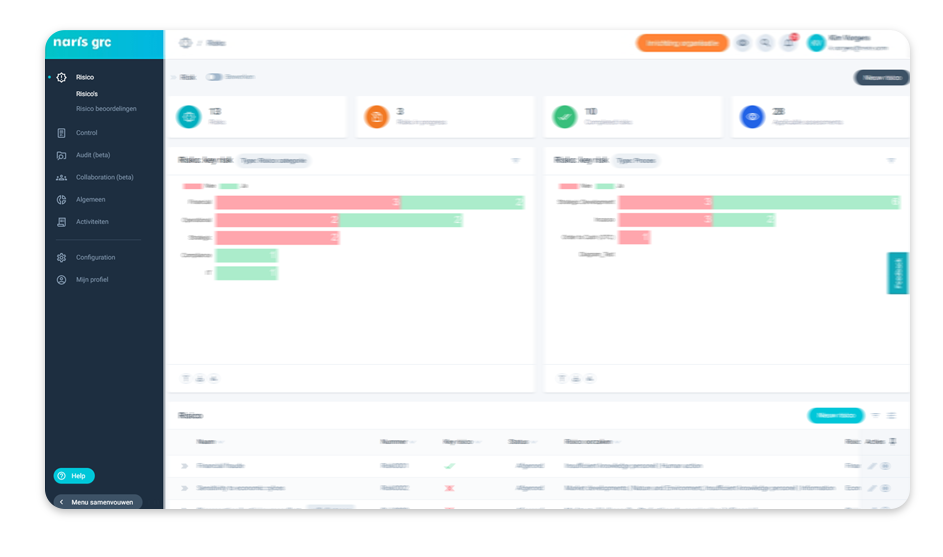 The 3LoD model or new 3LM gives structure to roles compliance- en control function and thus the professionalism of business operations. By guaranteeing risk and control you support the first line but becomes also the relevant information secures that necessary is for the internal audit.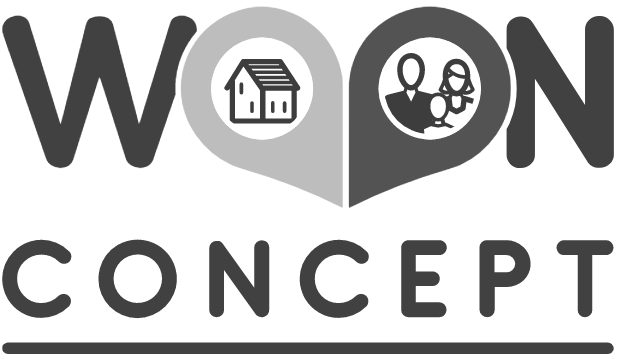 "The risk map works great! In the past, risk management was mainly about ticking off a list and done. Now it is negotiable. We act on the basis of four main objectives and eleven critical success factors. We let go of peripheral phenomena and focus on what is really important."
Manager of business operations Woonconcept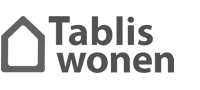 "It is often seen as just another little system that should help us work better. But actually you get the opposite through risk management. Not a system, but with awareness of what you are doing."

"Their risk management software is part of our framework in which the risks for our organization are recorded. This allows us to keep a better grip on the risks and to bridge the gap between line and management."
Interested ? We'll call you back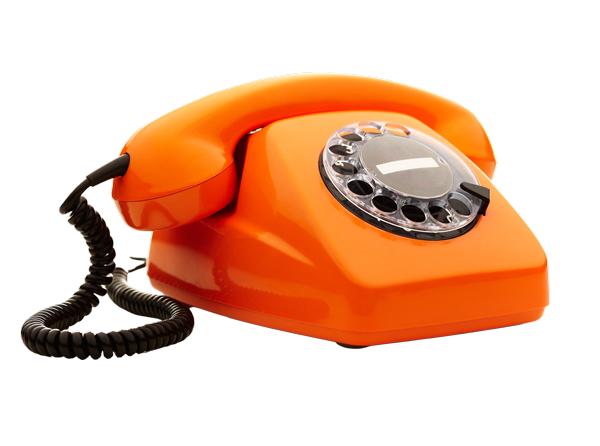 Inspiration for education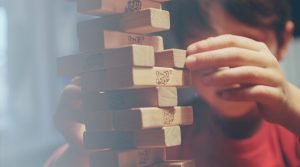 Topics for Discussion As a Governance, Risk and Compliance (GRC) expert, there are a number of discussion topics that are
Read More »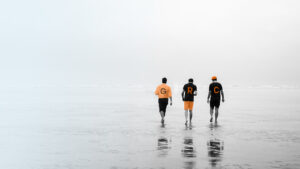 One of the most interesting statements I recently heard from the CEO of a large company was about the usefulness
Read More »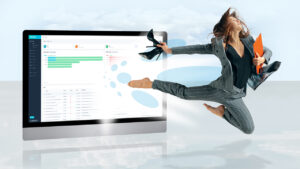 Today, NARIS GRC announces the launch of their fully updated – and expanded – Governance, Risk & Compliance (GRC) software.
Read More »